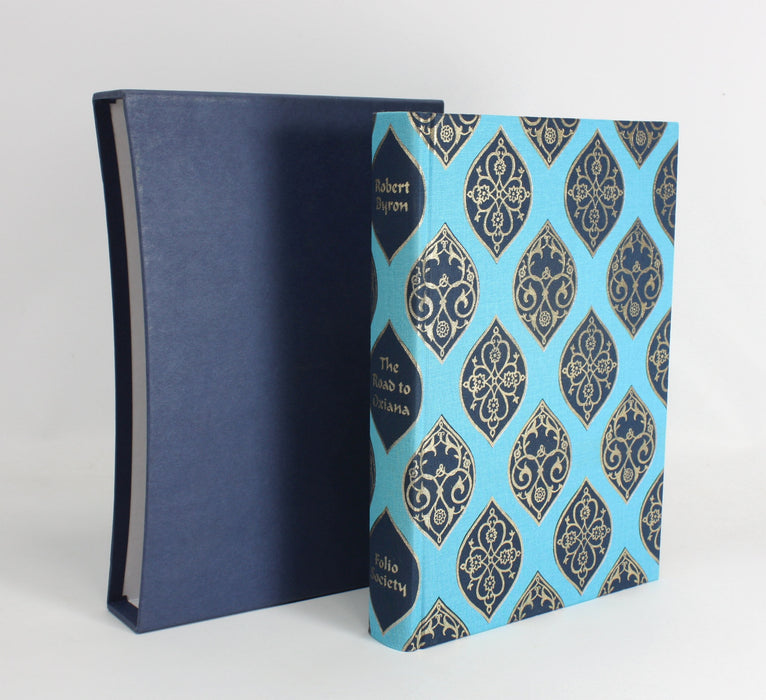 Folio Society: The Road to Oxiana - Robert Byron
The Road to Oxiana by Robert Byron. Introduced by Geoffrey Moorhouse. 
Published by The Folio Society, London, 2000. First edition thus. The book was originally published in 1937. It was an influential travel book, based on Byron's travels through the Middle East, Afghanistan and India in 1933-34. Oxiana is the name given to the region along the northern border of Afghanistan.
A fine cloth hardback with blue cloth and gilt cover design, complete with a near fine slipcase - slight rubbing. Book looks unread - lovely and clean. All tightly bound. No owner's marks.
329pp.

Language: English.
Dimensions (in slipcase): Approximately 237mm high x 164mm wide x 37mm deep.
Unpacked weight approximately 844g.