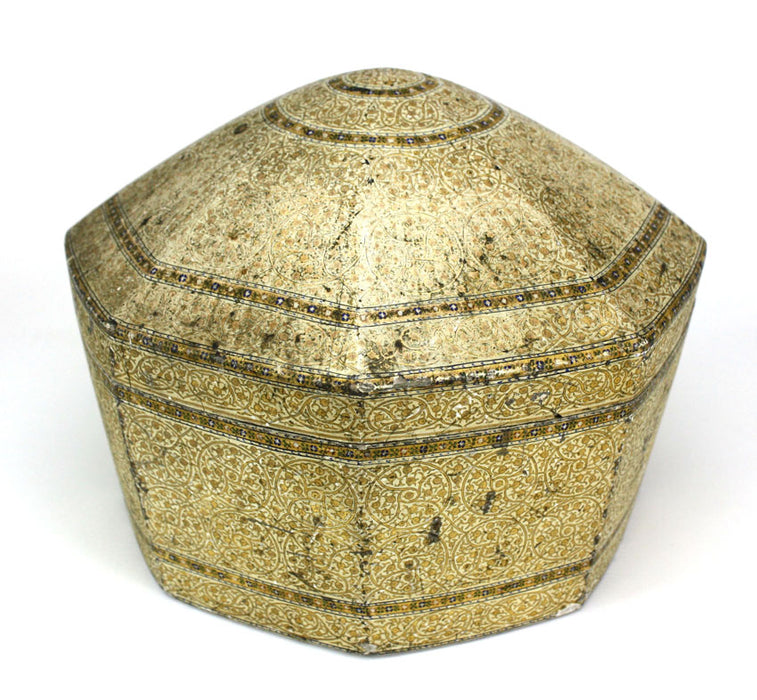 19th Century, Papier Mache Kashmiri Octagonal Box in Islamic Style, possibly Qur'an box
19th Century, Papier Mache Kashmiri Octagonal Box in Islamic Style, possibly Qur'an box
Attractive octagonal box of good size made in India in the late 19th Century. Kashmir.
Decorated in Islamic style, largely in gilt. Base and interior with clear lacquer finish. 
Age worn, but box is sound. Papier mache (but may include a wooden frame underneath).
The octagonal style suggests it may have been a Qur'an box, although there is no arabic script.
Dimensions:
Height = Approx 16cm. Diameter = Approx 21cm.