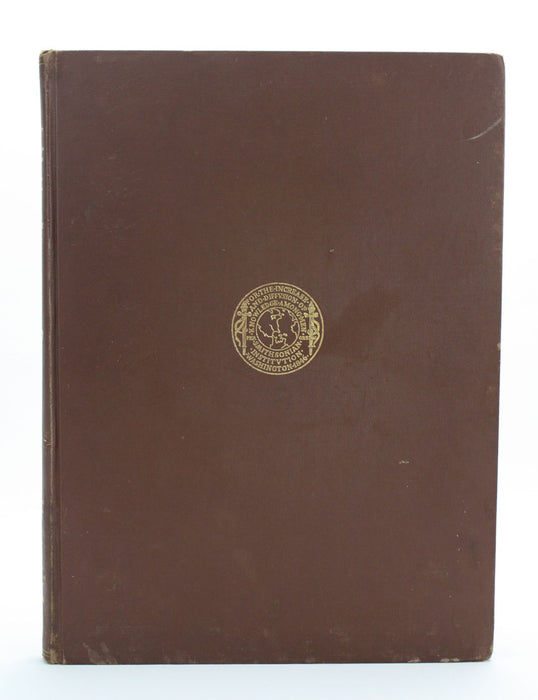 A Descriptive and Illustrative Catalogue of Chinese Bronzes, 1st edition, 1946
A Descriptive and Illustrative Catalogue of Chinese Bronzes, acquired during the administration of John Ellerton Lodge (with 50 plates), compiled by The Staff of the Freer Gallery of Art
RECENTLY SOLD
Smithsonian Institution, Freer Gallery of Art, Oriental Studies, No. 3
By Lodge, Wenley and Pope, Freer Gallery of Art.
1st edition, 1946
Published Washington, 1946.
Also comes with letter from Freer Gallery of Art in 948, to the previous owner of the book, Mr Glen P. Shepherd, which was sent to him as a complementary copy for his contribution to the book.
Folio sized hardback with brown cloth covers with gilt emblems and lettering to both covers and spine. Cover is good, but with some moderate wear and staining to front and rear, and bumping to extremities.
Endpapers have some age discoloration and staining.
Text pages are very good throughout but for a few millimetres on the lower edge there is some water staining. Text is otherwise unmarked and is very good throughout.
The contents of this volume are very handsome with attractive plates of Chinese bronzes. The plates are beautifully produced and images are very crisp.
v + portrait page + 108pp + 50 plates.
Dimensions:
36.2cm high x 27cm wide x 2.3cm deep.