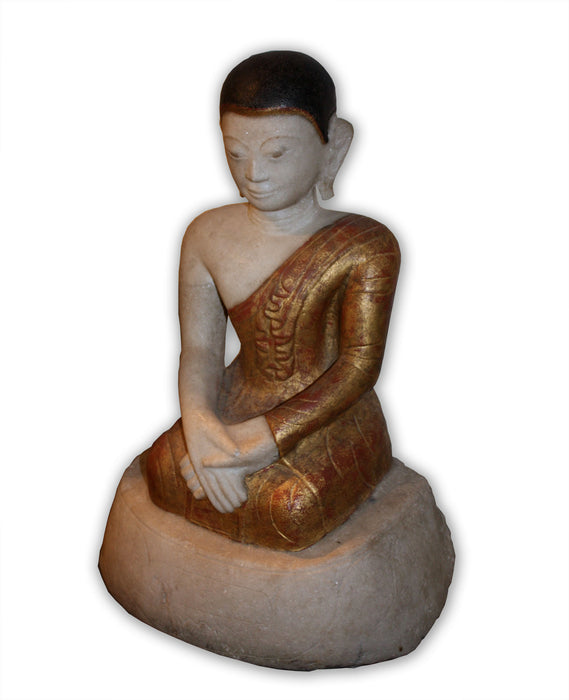 A fine lacquered and gilt marble figure of a monk Burma
A fine lacquered and gilt marble figure of a monk, Burma
RECENTLY SOLD: Please let us know if you are interested in a similar product.
Burma, 19th Century.
Seated on a high incised lotus base, his hands crasped in prayer and resting in his lap, the face meditative and serene, extensive red, gold and black pigments remaining.
An outstanding, beautiful work of art.
The front of the base is inscribed with name of the monk who is known as: 
Ah-shin (title of monk), Ga-Wa-Pa-Ti (given name).
Dimensions:
56cm (22in) high. x 38 cm wide x 28 cm deep
Date: 
19th Century
Please note: special delivery arrangements will be required for this piece due to the weight - please contact us prior to purchase.