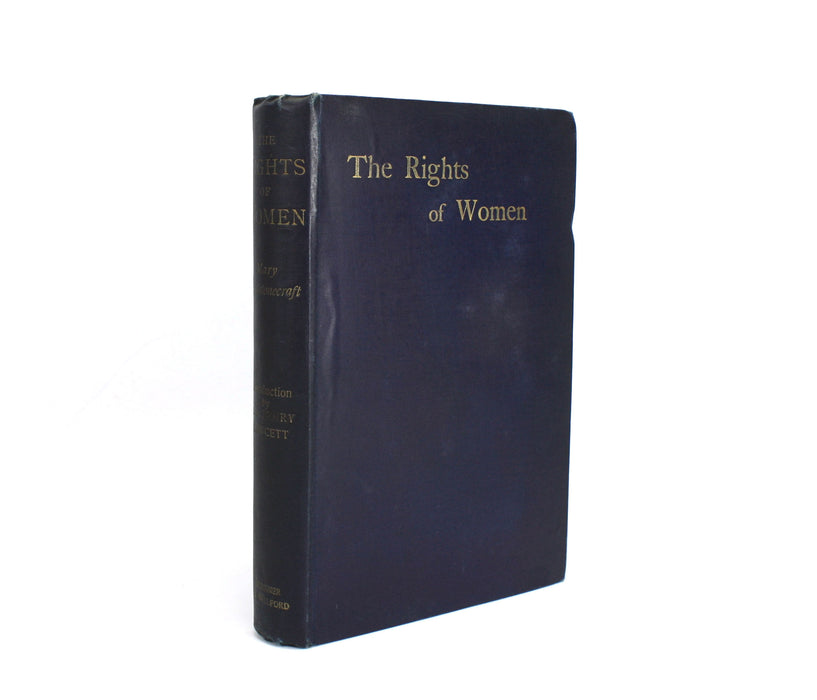 A Vindication of the Rights of Woman by Mary Wollstonecraft, 1890
A Vindication of the Rights of Woman, with Strictures on Political and Moral Subjects by Mary Wollstonecraft. New Edition, with an Introduction by Mrs Henry Fawcett.
SOLD
Provenance; from the library of the late William St Clair (1937 - 2021), British historian, academic and author. Carries a note to William St Clair on the first free endpaper describing that the previous owner had changed 'Woman' to 'Women' on the cover titles. Please see our other listings for related works.
Bookplate of Carolyn McCullough Everhard to first pastedown and signed to title page. She was president of the Ohio Suffrage Association. She also appears to have made a handwritten change to 'Mrs Henry Fawcett' - changing it to 'Millicent Garrett Fawcett' by hand, and also on the spine 'Henry' has possibly been darkened slightly so that it reads 'Mrs Fawcett'. All of which seems entirely appropriate.
Published by Scribner and Welford, New York, 1890.

A fair to good black cloth hardback with gilt titles; bumped, rubbed and shelfworn. First inner joint is split to webbing and showing through to webbing at intervals throughout the book. Text is still bound.

Text is in nice clean condition throughout - with occasional lined annotation.
xvi + 287pp.
Weight approximately 600g unpacked.
Dimensions: Approximately 203mm high x 135mm wide x 30mm deep.