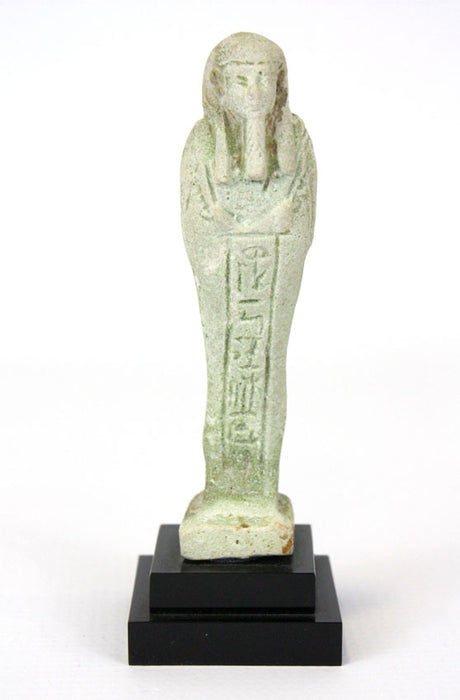 Ancient Egyptian Shabti, 1st millenium BC
Ancient Egyptian Shabti, 1st millenium BC
SOLD
Large shabti (also known as ushabti), made from glazed composition (aka faience).
Decorated with hieroglyphs on the front panel from "The book of The Dead".
Unusually clear hierogylphic inscription. Named to Ir Tu Ru, born to Tabes, the owner.
Dated to 1st millenium BC.
Provenance: UK art market - Last purchased from UK dealer in 1999, including certificate of authenticity.
Dimensions:
Approx 13cm high (incl base). Base 4.6cm wide. Base of shabti 2.5cm wide approx.