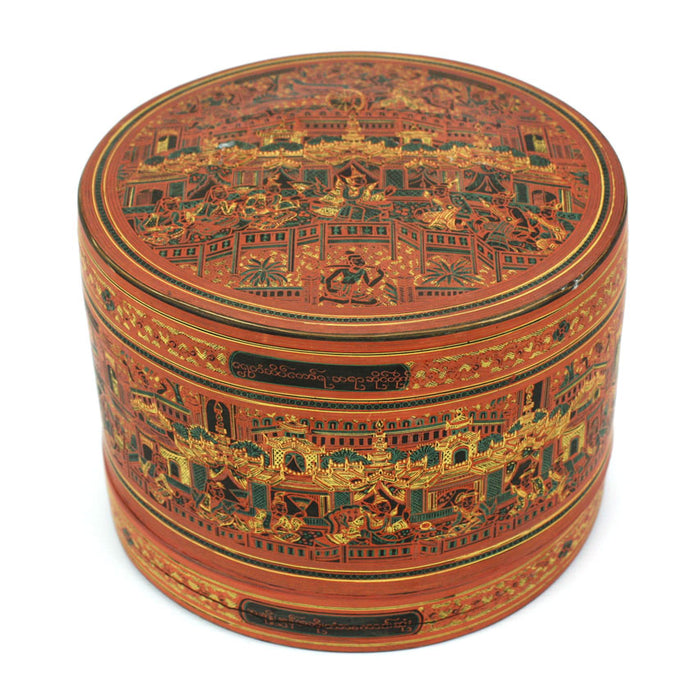 Antique Burmese betel box, Kun-it, circa 1920
Antique Burmese betel box, Kun-it, circa 1920
SOLD
Lovely example of Yun technique lacquerware betel box. A beautiful incised lacquer design adorns this cylindrical box known in Burmese as a Kun-it. Inside is one additional interior tray.
Decorated largely with palatial scenes, but with elephant design to base and bird design to base of interior compartment.
This cylindrical box is made of lacquered woven bamboo and contain a fitted tray inside to hold the various items necessary to make quids of betel (for chewing).
In very good condition overall - signs of wear in places (see photos).
Size (approx):
Height = 13.5cm
Diameter = 18.5cm