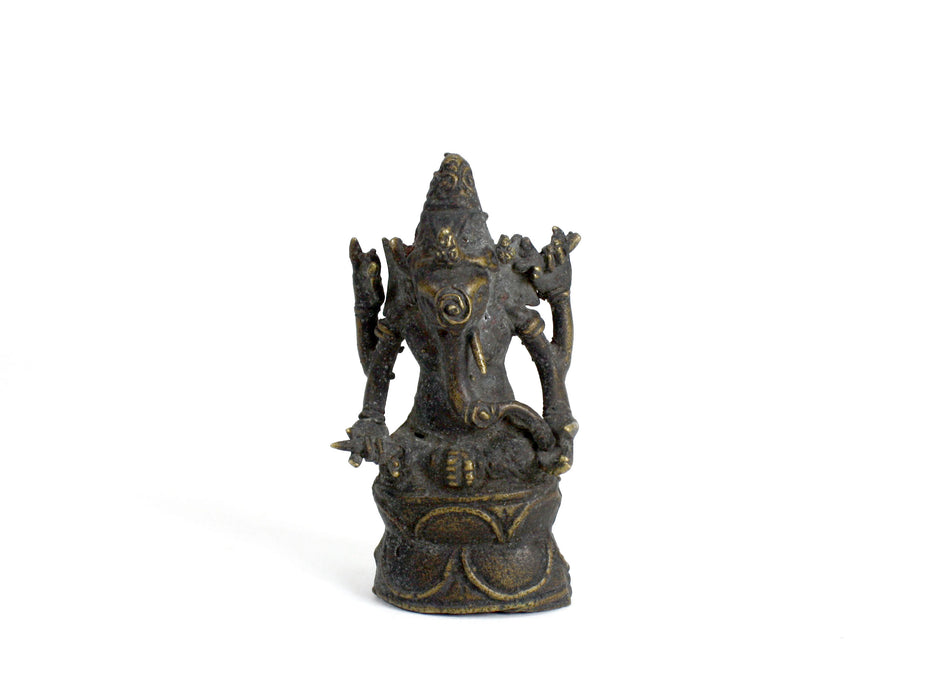 Antique Indian Ganesh Statue, 8.3cm
Antique Indian Ganesh Statue, 8.3cm.
We have recently acquired a small collection of small antique Buddhist and Hindu religious statuary.  These have considerable age, but are very difficult to put an exact date on them.
SOLD
Provenance; Private Scottish collection.
Approximate Dimensions: 8.3cm high x 4.5cm wide x 3cm deep.
Weight: 80g.
Construction: Mainly hollow core, solid from head upwards.
Material: Of copper alloy, similar to brass, but with bronze finish.
Condition: Good overall, but with general age-related wear - showing through to core at rear of head and rear right of the seated Ganesha. 1 x small hole around 2mm long just above folded right leg.