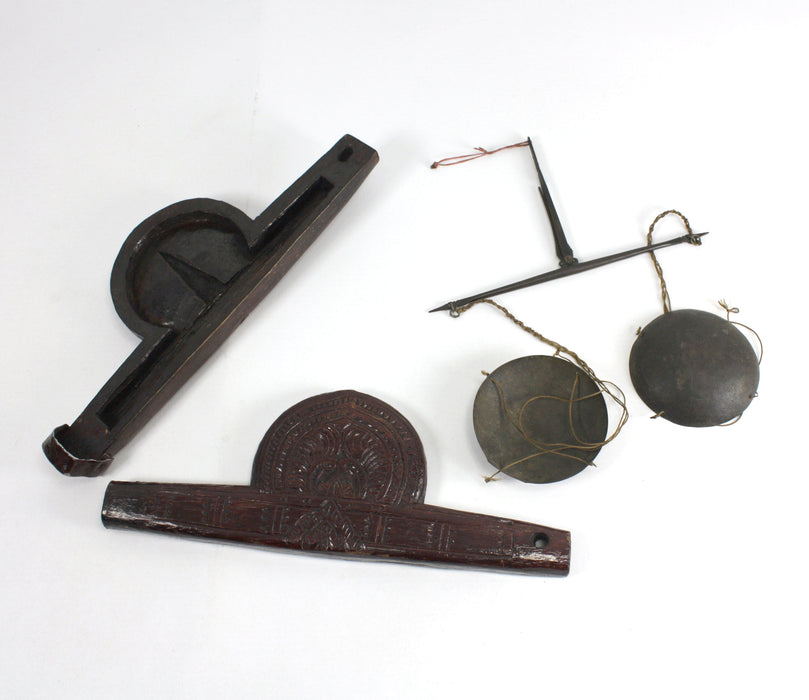 Antique Opium scales, Burma, No.2
Opium scales, Burma.
SOLD
Set of original antique Burmese opium scales in original carved, elegant teak wood container.
These are now highly sought after by collectors in South East Asia and difficult to obtain.
Please note the upright stand holding the scales in the photographs is just to show the hanging scales and is not included with the purchase.
Dimensions (in case): 
9 cm high x 24 cm wide x 4 cm deep.
Date: 
Late 19th / Early 20th century.