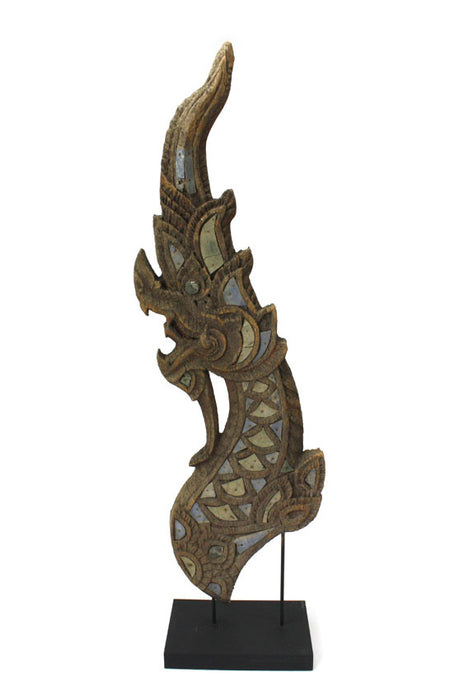 Antique Thai Naga Temple Finial
Antique Thai Naga Temple Finial.
SOLD
Lanna style temple roof finial in the form of a naga. This old finial is known as a hang hong and provides symbolic protection for the temple. There would have been multiple identical finials on the temple roof. When such finials become significantly worn like this example the temple will replace them with newer pieces.
Wood is unsurprisingly heavily weather worn as is the decoration but all is structurally sound. A really attractive piece.
Approx dimensions:
102cm high (including stand), 27cm wide x 4cm deep. Base is 26cm x 16cm.