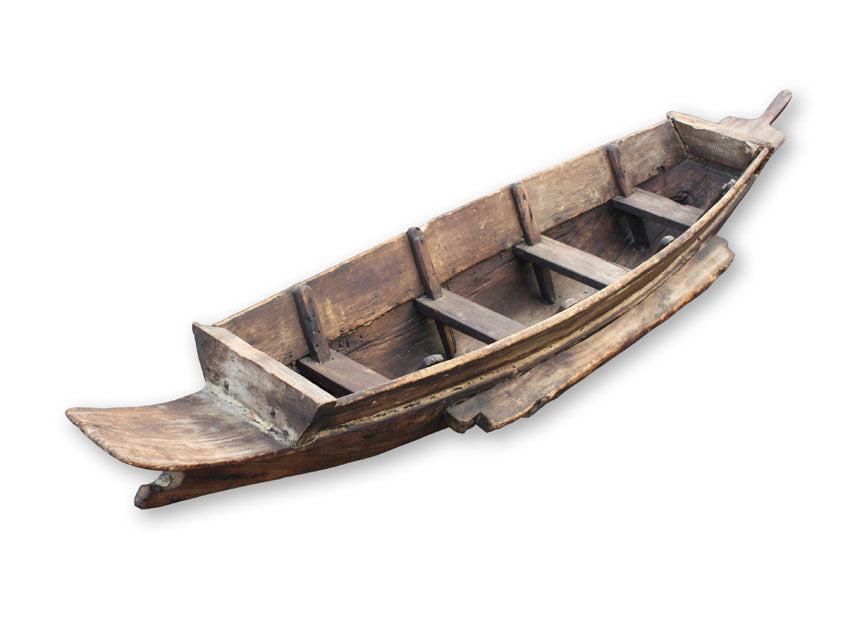 Authentic Full Size Antique Burmese Wooden Boat
Authentic Full Size Antique Burmese Wooden Boat
SOLD
This is a genuine antique Burmese boat - this style is also the same as used in Thailand too. Definitely not something you would see in Europe very often!
The hull of the boat has all been carved from a hollowed out and carved tree trunk with the top sides and seats added.
A wonderful decorative object. Fantastic for displaying in its own right, and ideal for a restaurant or public space centrepiece.
Could be easily converted as a fresh food or seafood display. Could even be glass topped and converted into a table or counter.
Due to size requires special delivery, so please contact us in advance to discuss requirements.
Dimensions:
Approx. 238cm long, 55cm wide, centre height 30cm, end height 36cm.