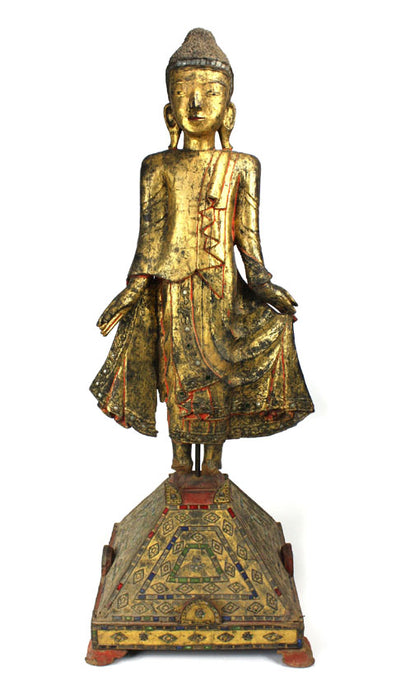 Burmese antique A large lacquered and gilt teakwood standing Buddha Burma
A large lacquered and gilt teakwood standing Buddha, Burma
SOLD
Burma, Shan States, 19th Century
Standing on an elaborate pyramid-shaped inlaid base, the hands holding the robe and spread in a gesture of welcome, the face serene and smiling beneath a conical usnisha, with overall extensive inlaid decoration.
Dimensions: 
155cm (61in) high. x 60 cm wide x 53 cm deep
Date: 
19th Century
Note: This item may require special delivery as it is a fairly large and heavy item.