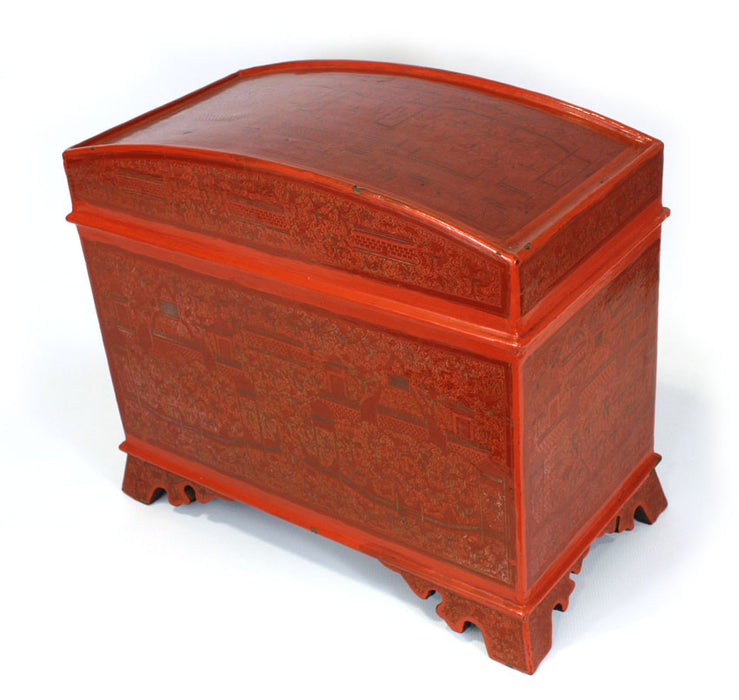 Burmese lacquerware scripture chest storage box
Burmese lacquerware scripture chest storage box
SOLD
Very unusual, and beautiful Burmese lacquerware chest which we assume to be a scripture chest - not wide enough to hold kammavaca manuscripts, but ceratainly large enough for many of the other types of scripture documents from Burma.
May also be a more general purpose storage box, but is of rather grand appearance.
This 2 part box features a large domed cover lid, revealing an inner box with integral base. The orange base feaurues fine, but freeflowing decorative motifs combining architecture and nature.
Age: circa 1930-1960.
Dimensions:
48.5cm long x 26cm wide x 40.5cm high
Interior compartment capacity:
39.5cm long x 17.5cm wide x 29cm high