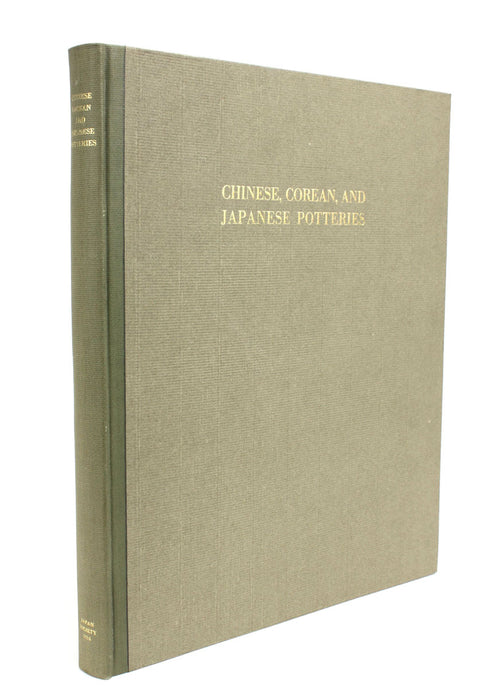 Chinese, Corean and Japanese Potteries, Limited first edition, 1914, Outstanding example, R L Hobson, E Morse, R S Williams
Chinese, Corean and Japanese Potteries, Limited first edition, 1914, Outstanding example, R L Hobson, E Morse, R S Williams
日本のアンティーク美術本
RESERVED
Descriptive catalogue of loan exhibition of selected examples.
The Chinese and Corean authenticated by R L Hobson and the Japanese by Edward Morse.
With illustrations in colour and half-tone, and with a report on early Chinese potteries, compiled from original sources by Rose Sickler Williams
New York, Japan Society, 1914.
Printed by The De Vinne Press
Limited edition of 1,500. This one numbered 714.
Outstanding, fine copy of this large, hardback exhibition guide. Beautifully printed on thick uncut laid paper. x + 129pp plus plates (approx 67).
Hardback, green cloth spine with gilt lettering, grey paper on board covers with gilt lettering.
Dimensions:
330mm high x 260mm wide x 25mm deep.