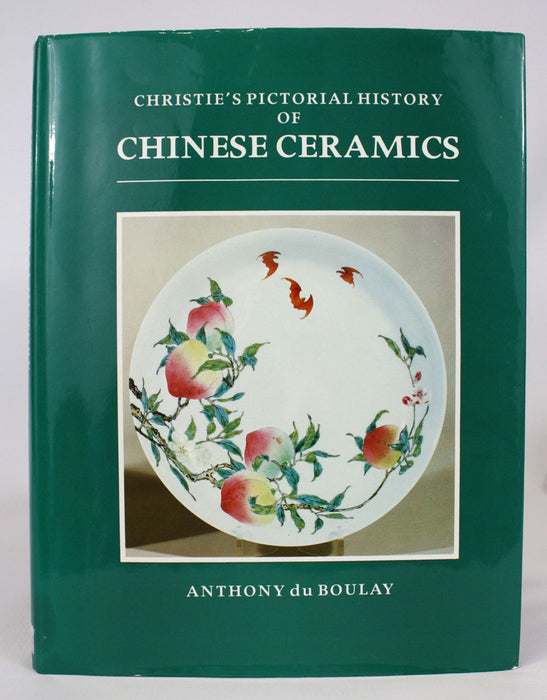 Christie's Pictorial History of Chinese Ceramics
Christie's Pictorial History of Chinese Ceramics
By Anthony du Boulay
RECENTLY SOLD
1st American edition, Published by Phaidon/Christies Ltd 1984 under the Prentice Hall Inc imprint.
Much sought-after hardback with dustjacket, featuring over 1,400 pieces, with 250 of them in colour. Covers periods and styles form the Han Civilization to the 19th Century. Auction values are also quoted for the illustrated pieces. Profusely illustrated throughout. A definitive guide.
This is an ex-library book. Were it not for the library markings, I would rate this as near fine, but with them, very good.
Dustjacket has remains of small library sticker to base of spine. Otherwise only some wear indentations to the laminate and very minor rubbing to extremities.
Text pages are near fine except for the library markings: Pocket and stamps to endpapers, tape scrub marks where outer protective plastic cover had been fixed, hand written catalogue number by publisher's information and library stamps to edge of page block and index page. No stamps or markings to the main content at all.
Cover is green cloth with gilt lettering to spine. Excellent condition except for the tape scrub markings from the protective covering.
319pp.
Dimensions:
28.7cm high x 22cm wide x 3 cm deep.