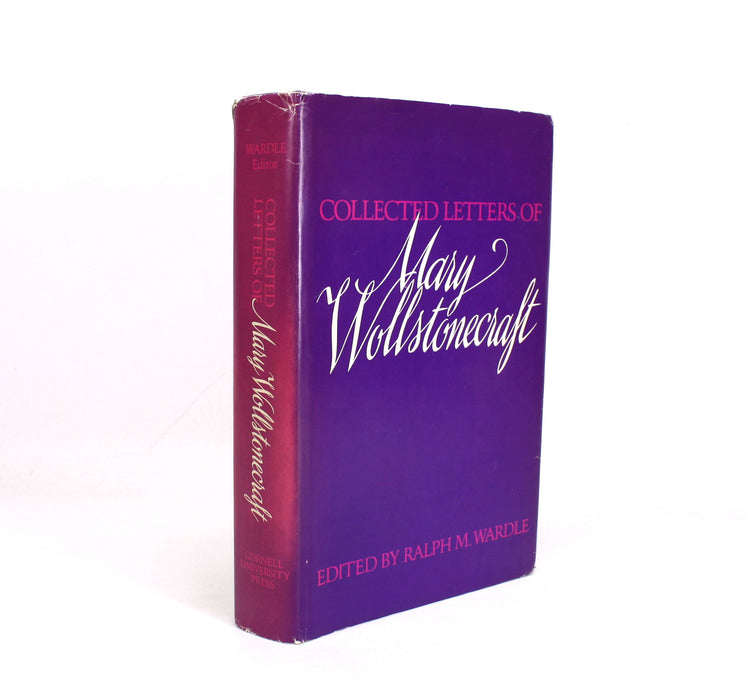 Collected Letters of Mary Wollstonecraft, Ralph M. Wardle, Cornell, 1979
Collected Letters of Mary Wollstonecraft, edited by Ralph M. Wardle.
Provenance; from the library of the late William St Clair (1937 - 2021), British historian, academic and author. His signature to first free endpaper. Also included are some of his working papers including a Review Copy slip, card with notes, His review of the book for the Sunday Telegraph on two pages, a review proof for corrections and a memo from the Sunday Telegraph. Please see our other listings for related works.
Published by Cornell University Press, Ithaca and London. 1979 first edition.

A very good purple cloth hardback with gilt and printed title to spine. Slight fading to top edge. With good dustjacket with fading to spine, shelf wear, and worn edges and one taped (to reverse) repair at head. Text block is in near fine condition. Soundly bound.

With some St Clair pencil annotations, which should be seen as an enhancement.
439pp.
Weight approximately 960g unpacked.
Dimensions: Approximately 242mm high x 165mm wide x 36mm deep.