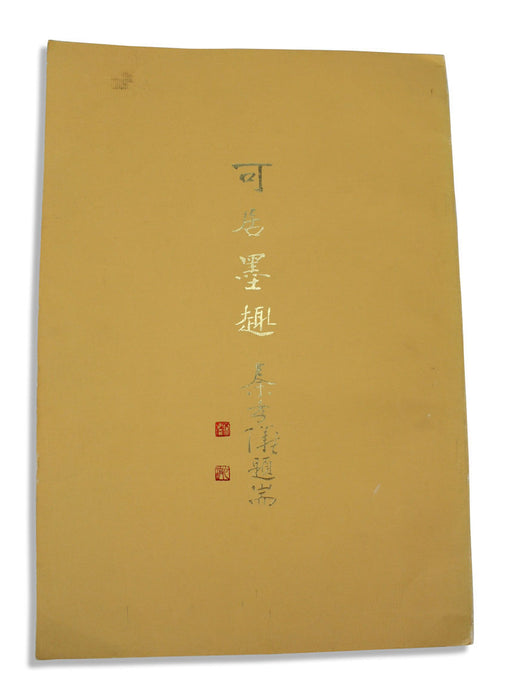 Collection of Calligraphy 可居墨趣 by 何思可,熊化蓮
Collection of Calligraphy 可居墨趣 by 何思可,熊化蓮 .
This book was published by a loving couple to celebrate their 50th wedding anniversary. Sadly 熊化蓮 did not live to see their work being published. Published we think in 1988.
Very good overall - some signs of wear and one page has quite a heavy crease and 1cm tear, but really a rather lovely publication.
Approximate dimensions: 305mm high x 210mm wide x 6mm deep.
Provenance: Collection of Eddie Tseng Po (1915-1989). He was a top newsman, at the centre of many world events. He held position such as the Far East Bureau chief of CNA, editor of the Hong Kong Times, President of the Hong Kong Correspondents Club, and undertook diplomatic roles on behalf of the Republic of China government in Taiwan. He was given a near state funeral in Hong Kong and a second one, with military honours, in Taiwan.