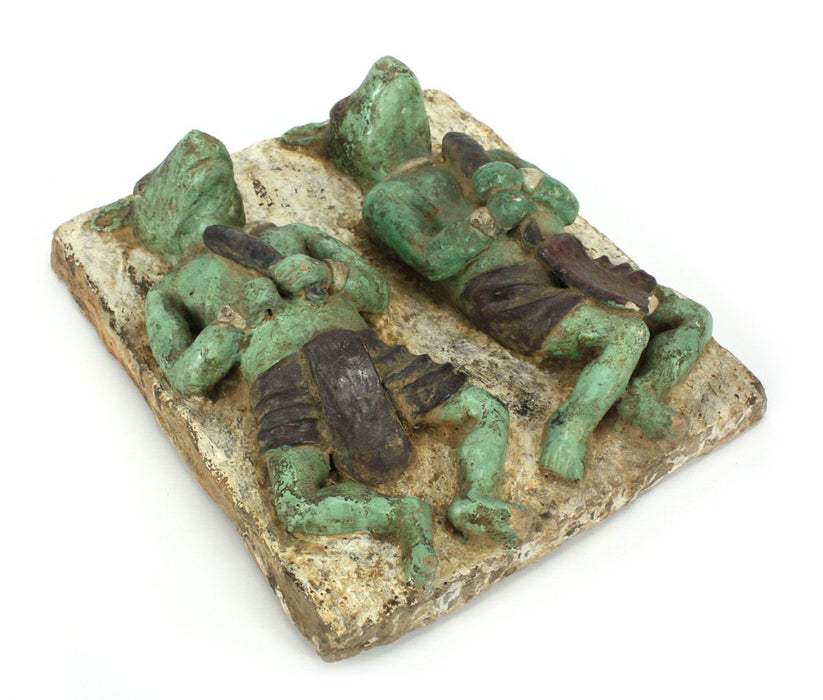 Early Burmese Pegu Ceramic Tiles, Warriors of Mara
Early Burmese Pegu Ceramic Tiles, Warriors of Mara, 2 available
SOLD
These very rare glazed earthenware tiles from Burma depict 2 pairs of warriors of Mara.
Tiles like these seldom come up for sale. These 2 tiles are available both individually and as a pair.
They closely resemble the style of the tiles from Pegu in the British Museum and Victoria and Albert Museum from the 15th Century.
The general style and condition of these tiles is similar to those known examples, but it is not possible to provide an exact date for these tiles with absolute certainty, but they undoubtedly have considerable age.
The tiles are 345mm-360mm high, 310mm wide and approx 90mm deep. Each one weighs approx 10kg.
The only similar examples we know that have been sold at auction in recent years were at Sothebys, New York in 2011 for $50,000.