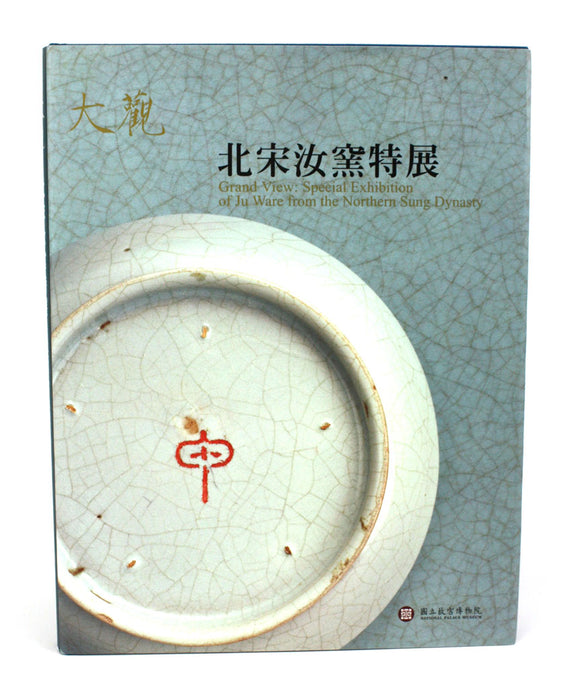 Grand View: Special Exhibition of Ju Ware from the Northern Sung Dynasty
Grand View: Special Exhibition of Ju Ware from the Northern Sung Dynasty
SOLD
Published by National Palace Museum, 2006, 1st edition. Author - Donald Brix?
Fine condition - as new. Blue cloth bound book with gilded lettering to cover and spine an embossed design to rear cover. Matt laminated dustjacket. Text in English and Chinese.
Fine throughout. All text clean and bright - profusely illustrated in colour.
Approx 215pp.
Dimensions:
350mm high x 236mm wide x 21mm deep