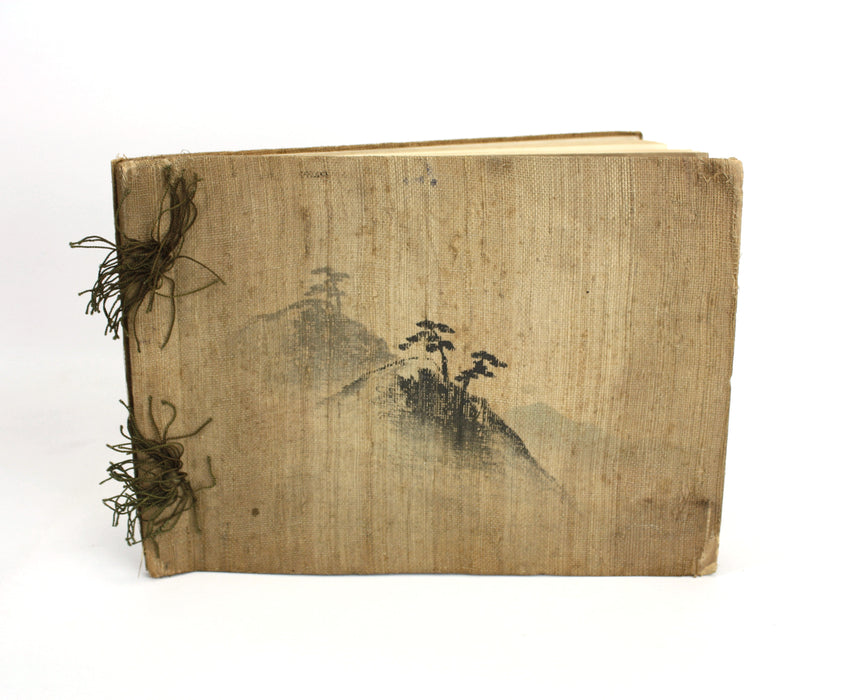 Hills In Kobe, T. Takagi, 1915. 高木庭次郎
Save

Liquid error (snippets/product-badge line 32): Computation results in '-Infinity'

%
Hills In Kobe (神戸の丘), T. Takagi (高木庭次郎), 1915. 

Published by T. Takagi, Photographic Studio and Art Gallery. No. 42, Nishimachi, Kobe, Japan.
This is the 1915 1st edition and is very scarce - the National Museum of Japan only lists the 2nd printing of 1916 in their collection (https://iss.ndl.go.jp/books/R100000096-I006906981-00?fbclid=IwAR1NvATrEnSSTd6OpQGo3oDR6Al9RKZj4d4C9zyU_Cm7lAEaLu8y4KW2dz8).
The publishing accreditation style is known to have been used between 1913 and 1927.
Tejiro Takagi was a photographer based in Kobe and produced collotype albums in the Meiji era and beyond. He published under his own name from 1914 until at least 1929. He produced more than 25 hand-coloured collotype photo-books of Japanese life. Ref: Old Japanese Photographs; Collector's Data Guide, Terry Bennett, 2006.
A good book overall, of Collotyped and Hand Colored photographs of the Kobe area of Japan. 

Hand painted covers with fabric over boards, with thread ties. Covers a little soiled and worn with frayed extremities. Inside rear creased. Text pages are very good with some age discoloration. Consists of 20 x tissue guarded printed photographs annotated in both Japanese and English. Soundly bound. An attractive and scarce volume.
Title Page + 20 prints (mostly tissue guarded, but a few tissue guards missing).
Subject Matter (complete as called for):
The Futatabi road
The Nunobiki water-works reservoir
The Futatabi "Fuji"
Inland Sea from the top of Futatabi
Road to Futatabi
The twenty crossing
The Mayasan road
The Mayasan road
Kobe from Mayasan
Moon light scene of Awaji Island from the top of Mayasan
The stone steps at Mayasan
Autumn tines of Mayasan
The golf rings at Rokkosan
Takaoyama and Futatabi
The Cow's back
The Anchor hill
The sun set scene of Inland Sea from Kettle hill
The goblin rock
Kobe Alps
Awaji Island from Shioya.
Dimensions: approx 25mm high x 18mm wide x 10mm deep.
Weight: Approximately 0.26kg (unpacked).