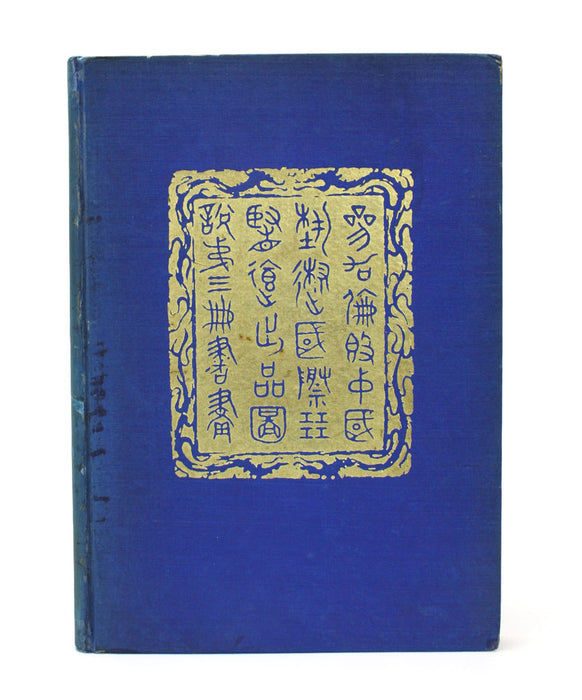 Illustrated Catalogue of Chinese Government Exhibits for the International Exhibition of Chinese Art in London: Volume III: Painting and Calligraphy, 1936
Illustrated Catalogue of Chinese Government Exhibits for the International Exhibition of Chinese Art in London: Volume III: Painting and Calligraphy, 1936
SOLD
1st edition, hardback with blue silk covers over board and extensive gilt motif to front cover and gilt lettering to spine. Embossed Chinese motif to rear cover.
Published by Shianghai Press, 1936. Printed in China.
Text in English and Chinese throughout.
Very scarce volume, extensively illustrated, covering General Principles, The Evolution of Chinese Calligraphy and Its Emminent Exponents, The Evolution of Chinese Painting and Its Famous Painters, The Special Features and Technique of Chinese Painting and The Principal Exhibits (examined in Dynastic order).
257pp featuring 175 Exhibits.
The book is in very good condition. Cover shows signs of wear and spine is faded and worn. The binding is firm and text is clean and bright with only minor fading to extremities. Very small booksellers label to inside front pastedown. Overall this volume is in very good condition and better condition than is generally found for volumes in this series.
Dimensions:
Height = 27.3cm, width = 19.8cm, depth = 2cm.