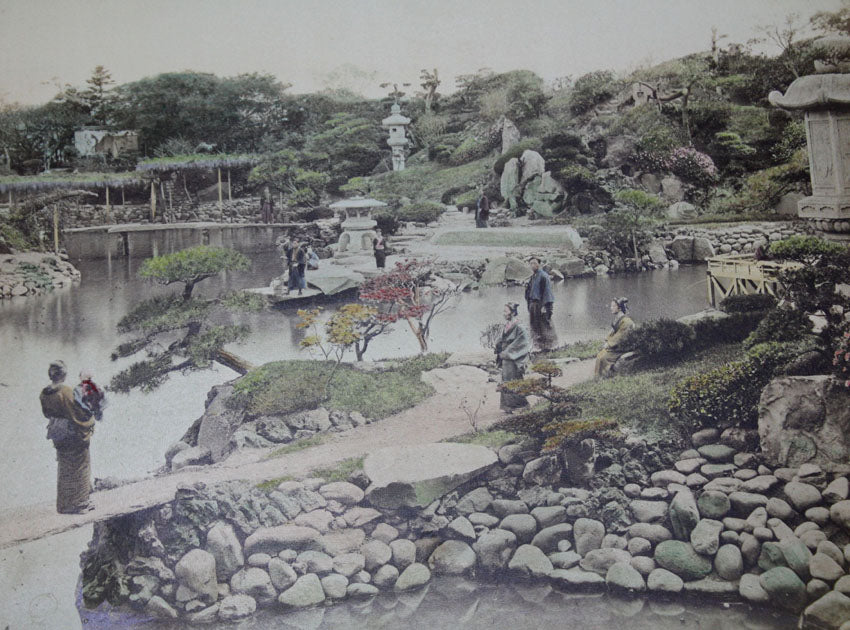 Japanese photo album, circa 1890
Japanese photo album, circa 1890
日本のビンテージ写真集
A photo album of original albumen prints, hand coloured, of Japanese subjects.
A beautiful Japanese photo album containing 48 hand-coloured albumen prints. Subjects include Japanese gardens, temples, landscapes, city scenes, geishas and portraits, and many images with delicate hand-coloring.
Of the 48 photographs, 34 are also numbered and captioned in the negative.
Hand-coloured albumen prints, each approximately 8x10 inches (20.3x25.4 cm.), with the original tissue guards (a few missing).
Oblong folio (size: c. 41cm x 32cm x 6cm), lacquered wood covers with scenes of nature, and black leather and gilt spine; free endpapers with speckled gold; all edges gilt; 1890s.
Condition of album is very good overall with some chipping to lacquer covers and minor foxing to leaves and foxing and age disoloration to original tissue guards. Villa Serena bookplate to inside front cover.