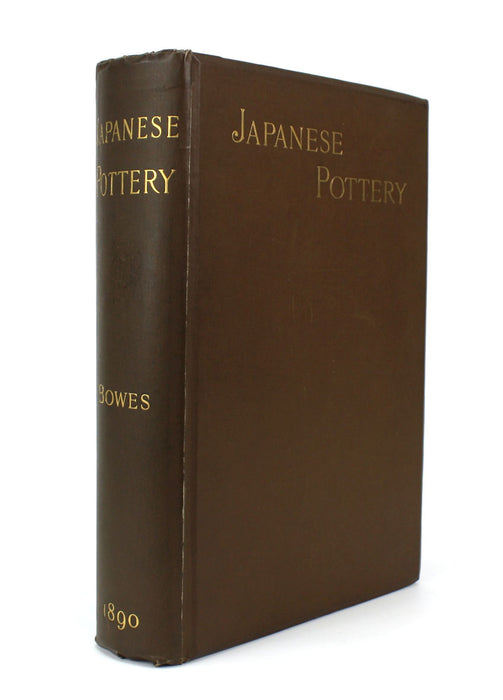 Japanese Pottery by James L Bowes, 1st edition, 1890
Japanese Pottery with notes describing the thoughts and subjects employed in its decoration and illustrations from examples in the Bowes Collection by James L Bowes, 1st edition, 1890.
Edward Howell, Liverpool, 1890 1st edition.
Large heavy hardback with brown cloth cover with gilt lettering to font and spine. Very good condition with minor scuff marks and bumping. Text very good throughout. Spotting to title page a result of tissue guarded colour plate, with remaining text in excellent condition approaching near fine, with only light occasional spotting.
xxxi +578pp + 4pp book advertisements at rear.
Well illustrated with 16 plates and colour map of Japan plus 577 line illustrations.
Overall a very desirable, scarce volume.
Dimensions:
287mm high x 210mm wide x 65mm deep.
日本のアンティーク美術本