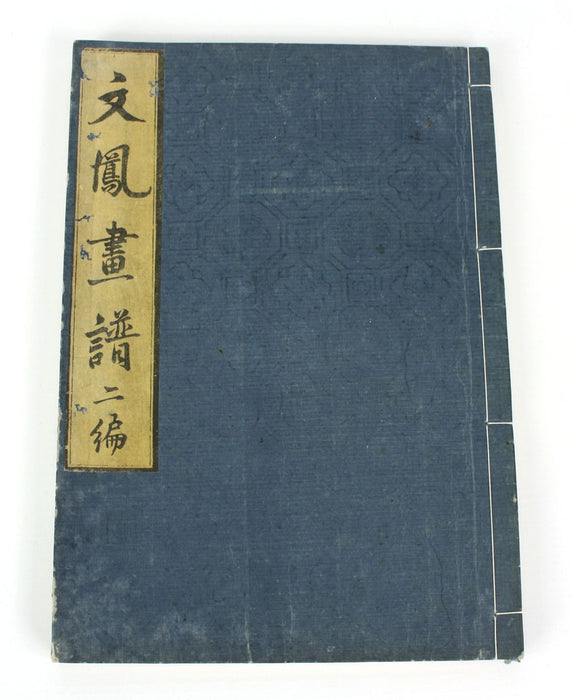 Kawamura Bumpo - Bumpo Gafu Nihen 文鳳畫譜, 1811
Kawamura Bumpo - Bumpo Gafu 文鳳畫譜, 1811.
SOLD
Published in Bunka 8, 1811 by 文微堂 (Bunshido) 吉田屋新兵衛ほか (Yoshidaya Shinbei Hoka), Kyoto and Osaka.
Known as Bumpo Gafu (Nihen) or 文鳳畫譜 (bun-hou-ga-fu) - Album of Drawings by Bumpo (2nd Series). Kawamura Bumpo was born in 1779 and died in 1821.
Dimensions: 25.2cm high x 17.7cm wide x 1cm deep.
Original covers, medium blue, with embossed decoration of interlocking medallions and title label. Thread sewn binding (restored).
3 pages text after first blank pastedown, followed by 62pp of illustrations, followed by 6 printed text pages (including rear pastedown).
Very good condition overall - occasional worming but really a very nice example of this scarce title.