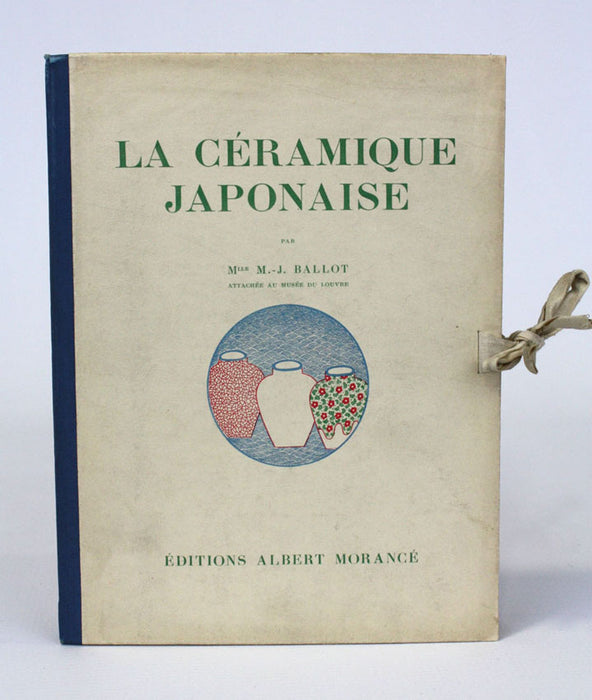 La Ceramique Japonaise by Mlle M J Ballot, Signed 1st edition, 1927
La Ceramique Japonaise by Mlle M J Ballot, Signed 1st edition, 1927
SORRY RECENTLY SOLD
貴重な日本の美術本
Published Editions Albert Morance, Paris
By Mlle M J Ballot, attache au Musee du Louvre
Documents d'art series.
Near fine copy of this beautiful book. Just minor age discoloration.
Attractively signed by the author to first title page of the booklet. Unusual to find a signed copy.
Consists of printed paper over heavy board wraps with blue cloth spine and original cloth ties. Spine carries gilt lettering. Inside covers lists other available art titles. The outer wraps contain a booklet with printed heavy textured paper cover and 36pp text inside, detailing the artworks pictured in the following plates. This is accompanied by 46 quality plates on heavy card featuring both colour and black and white printed images. All present.
Dimensions (outer book):
240mm high x 183mm wide x 23mm deep