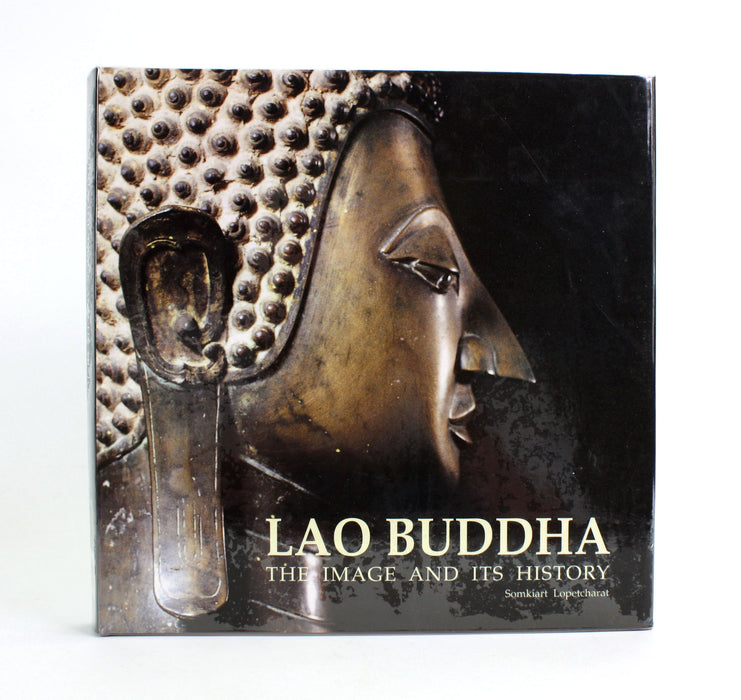 Lao Buddha by Somkiart Lopetcharat. Laos Buddha statues.
Lao Buddha, The Image and Its History by Somkiart Lopetcharat.
SOLD
Published by Siam international Book Company Ltd, 2000 1st edition.
As new hardback of this very scarce publication, now out of print. The most visually comprehensive publication on Laos Buddha statuary. Unread condition. The burgundy cloth covers do have some black sellotape marks to all sides - these have transferred from the tape used to hold the protective clear plastic cover in place over the dustwrapper. Likely to have been issued like this when first sold. Some minor age discoloration to page extremities.
Essential reading for those interested in the subject - this volume was produced in very limited quantities.
A lavishly illustrated volume weighing over 1.6kg unpacked. 301pp covering all historical periods of Burmese Buddhist sculpture. With 455 colour plates.
258mm high x 258mm wide x 27mm deep. Wrapped in protective clear plastic as issued.