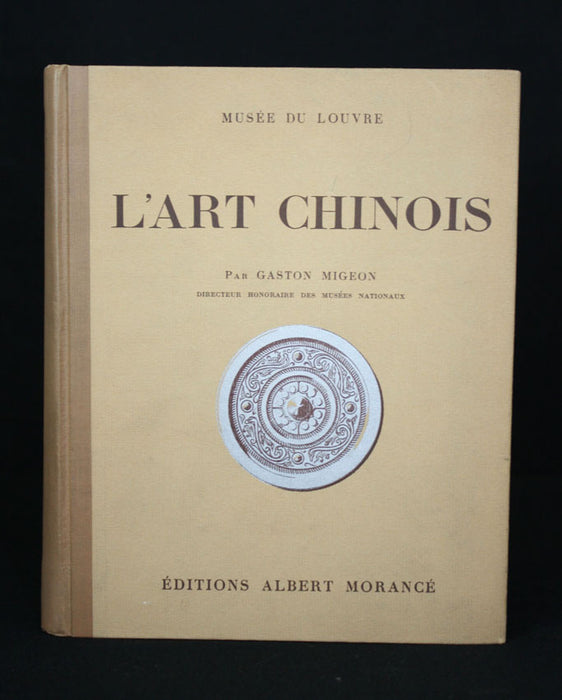 L'art Chinois by Gaston Migeon, Musee du Louvre, 1925
L'art Chinois by Gaston Migeon, Musee du Louvre, 1925
Published Editions Albert Morance, Paris, 1925, 1st edition.
RECENTLY SOLD - PLEASE LET US KNOW IF YOU WOULD LIKE TO KNOW WHEN WE GET ANOTHER COPY
This is the bound hardback edition and not the loose leaf folder version of this book. 
Very good condition approaching near fine. Another lovely EAM edition.
Cover is cream coloured paper over boards with quarter bound tan cloth over spine. Printed silver motif to cover and Editions Albert Morance logo to rear.
Title pages + 38pp text + 57 full page plates on thick card stock, including 2 in colour. The book, in French, details 118 exhibits from the Louvre Museum in the text and also on the plates. Clean and bright throughout.

Dimensions:
227mm high x 185mm wide x 25mm deep