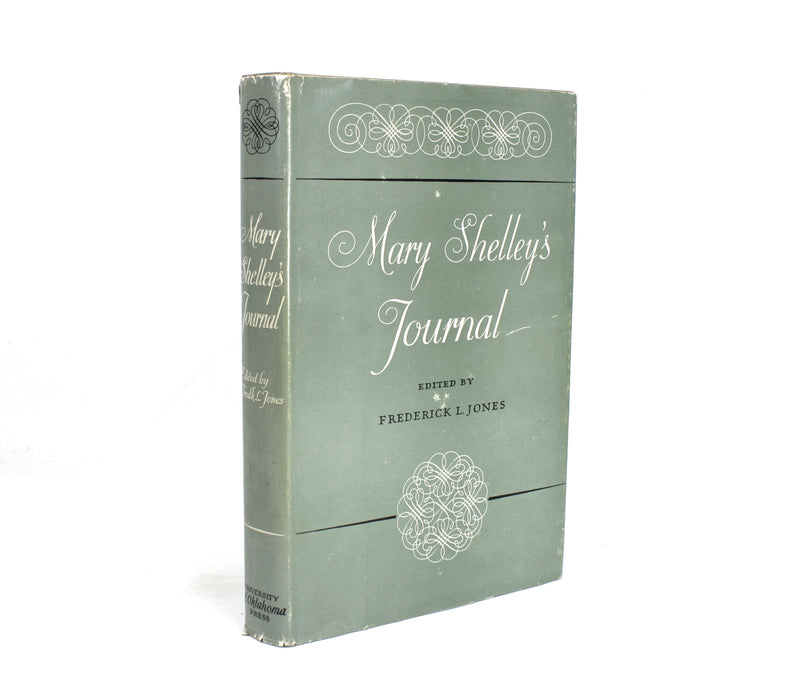 Mary Shelley's Journal, Frederick L. Jones, University of Oklahoma Press, 1947
Mary Shelley's Journal. Edited by Frederick L. Jones.
Provenance; from the library of the late William St Clair (1937 - 2021), British historian, academic and author. Carries his signature to first fee endpaper as well as a signed 3 page letter from Paula Feldman at Northwestern University, Illinois, to William St Clair transcribing various unpublished entries in Mary Shelley's journal. Please see our other listings for related works.
Published by University of Oklahoma Press, Norman, 1947. Stated First edition.

A near fine grey cloth hardback with facsimile Mary W. Shelley signature to front and printed and gilt label to spine. In a very good dustjacket with some shelf wear and small nicks, and price clipped corner to inside flap.

Text is in nice clean condition throughout - with some St Clair pencil annotations, which should be seen as an enhancement.
xix + 257pp + plates.
Weight approximately 700g unpacked.
Dimensions: Approximately 238mm high x 165mm wide x 28mm deep.