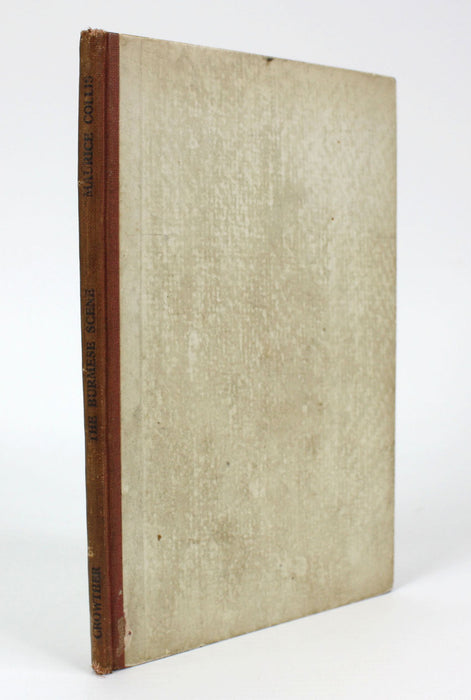 Maurice Collis, The Burmese Scene, 1st edition
Maurice Collis, The Burmese Scene, 1st edition
The Burmese Scene - Political, Historical, Pictorial by Maurice Colis "The well-known author and authority on the Far-East"
Published by John Crowther. circa 1943-44, but undated
Hardback - Cream board covers with reddish brown cloth spine, printed in black. 60pp including 12pp of plates.
Covers slack and worn with split hinges. Text very good and unmarked. Previous owner's inscription to inside cover (1945).
Dimensions:
18.2cm high x 12.4cm wide x 0.6cm deep. A small but scarce book.