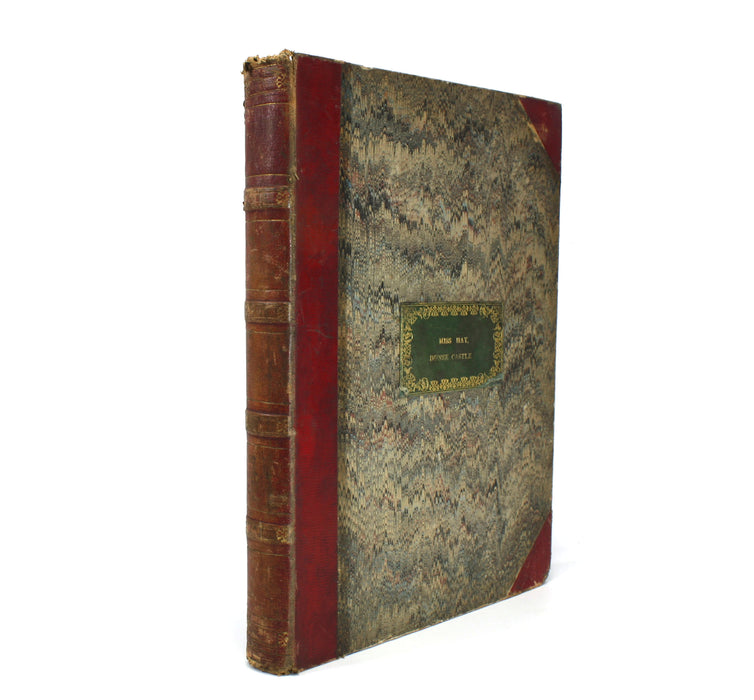 Original 19th Century Sheet Music Book, pre-Victorian era. Book M3.
We have recently acquired a collection of books of vintage sheet music. Whilst most of these don't have printed dates, there are annotations in various of the books, which all seem contemporaneous with each other. One book carries the publication date of 1809. Handwritten dates are listed on occasion to the 1830s, most likely placing the publication of the books to the times of George III (reigned 1760-1820), George IV (reigned 1820-1830), and King William IV in the UK (reigned 1830-1837); pre-Victorian era. The earliest handwritten date we have noticed is 1799. Acquired in Scotland. Please see individual listings for full details.

SOLD
This book carries a handwritten date of 1837 on the first free endpaper which carries a detailed description of the contents of the book. This book was from 'Dunse Castle', the property of Miss Hay. The castle is now generally known as Duns Castle and has been in the Hay family since 1698 and is located in Berwickshire in Scotland. Earlier handwritten dating to 1833 by a member of the Hay family is also included in this book.
Includes favorite Melodies selected from Rossini's opera La Donna Del Lago, Airs from Herold's Opera Le Pre Aux Clercs, Austrian Waltz by Charles Czerny, The Beauties of Strauss and others.

Printed/Published in locations including London, Paris and Edinburgh. 

In good condition. Half red leather with leather nameplate to front cover over marbled boards. Raised bands to spine.
Bumping and wear to cover, but all still soundly bound. Decorated edges to text block. Previous owner's annotation to various music title pages, including dates. Text in very good condition throughout. Soundly bound. A scarce music book of this era.
Dimensions: 
Approximately 354mm high x 264mm wide x 33mm deep.
Weight approximately 2.04kg unpacked.