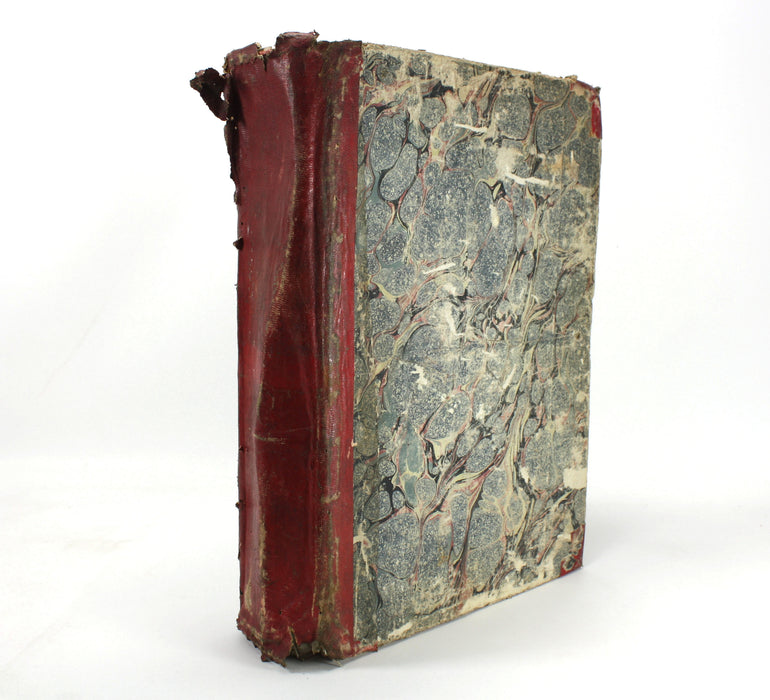 Original 18th/19th Century Sheet Music Book Folio, pre-Victorian era. Book M9.
SOLD
We have recently acquired a collection of books of vintage sheet music. Whilst most of these don't have printed dates, there are annotations in various of the books, which all seem contemporaneous with each other. One book carries the publication date of 1809. Handwritten dates are listed on occasion to the 1830s, most likely placing the publication of the books to the times of George III (reigned 1760-1820), George IV (reigned 1820-1830), and King William IV in the UK (reigned 1830-1837); pre-Victorian era. The earliest handwritten date we have noticed is 1799. Acquired in Scotland. Please see individual listings for full details.
A large outer folio containing more than 30 gatherings of sheet music.

Includes a selection of music including compositions by Pleyell, Kozeluch, von Esch, Mozart, Steibelt, Haydn and others.

Printed/Published in London.

A fair copy - the outer folio cover is heavily worn. Red spine and corners with marbled boards.  Red fabric ties.  Most gatherings of the sheet music are in good condition.

A scarce music collection from this era. A substantial set.
Dimensions: 
Approximately 378mm high x 285mm wide x 80mm deep.
Weight approximately 3.71kg unpacked.