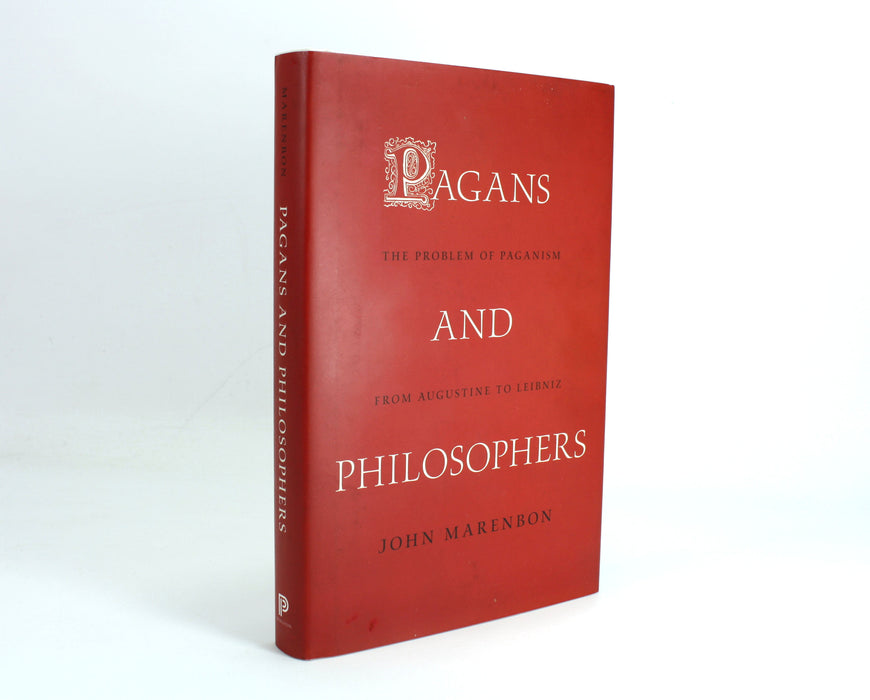 Pagans and Philosophers, John Marenbon, Princeton, 2015
Pagans and Philosophers; The Problem of Paganism from Augustine to Leibniz, by John Marenbon.

SOLD
Provenance; from the library of the late William St Clair (1937 - 2021), British historian, academic and author. No signature or annotations by him. Please see our other listings for related works.
Published by Princeton University Press, Princeton and Oxford. Printed in USA. First edition, 2015.
Fine condition cream speckled paper over boards hardback with very good dustjacket. Text bright and soundly bound.

viii + 354pp. Text in English.
Weight approximately 660g unpacked.
Dimensions: Approximately 241mm high x 162mm wide x 26mm deep.