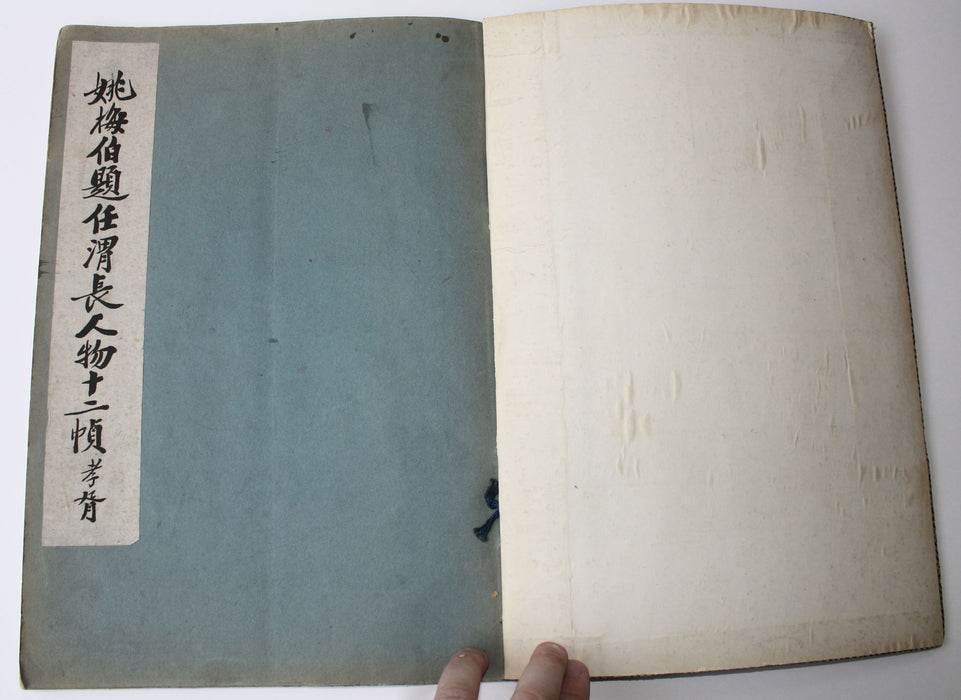 Paintings by Mei Bo Yao (Yao Yan), Chin dynasty painter, published 1920s
Paintings by Mei Bo Yao (Yao Yan), Chin dynasty painter, published 1920s
RECENTLY SOLD: Please let us know if you would be interested if we find another copy.
2 names are given for the artist Mei Bo Yan and Yao Yan, an artist during the reign of the Emperor Dao Guang, Chin dynasty.
2 dates of publication appear to be listed - 1927 and 1929. Published in Shianghai.
The book is a tall volume and features the traditional blue card cover and Chinese text, but has also an outer cover with black stitched spine and decorated black and cream design.
Book contains 2 x leaves of Chinese writing and 12 leaves of plates of the artist's paintings.
Book has the signs of wear normally seen on Chinese books of this age (see photographs).
Dimensions:
355mm high x 250mm wide x 5mm deep
Please note:
We are not Chinese speakers so have used a translator to provide full details on this book. We do not accept responsibility for any errors in the translation, so please check from the pictures yourself. We will happily provide any additional pictures you require.