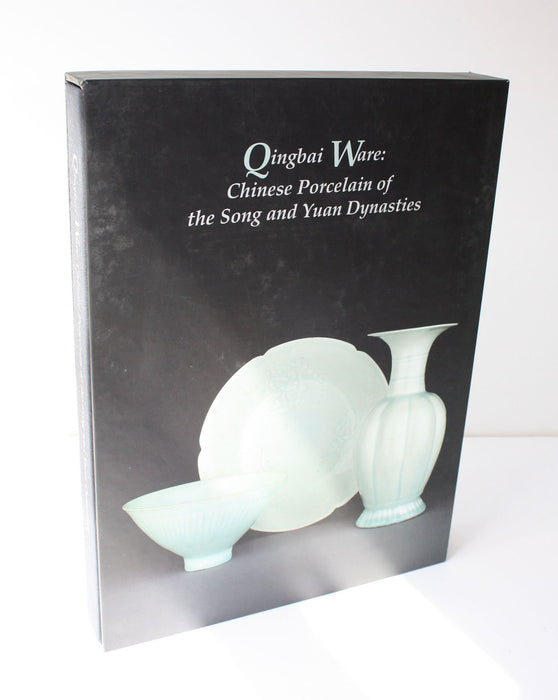 Qingbai Ware: Chinese Porcelain of the Song and Yuan Dynasties
Qingbai Ware: Chinese Porcelain of the Song and Yuan Dynasties
Note: Recently Sold: This set of books has been sold recently - please contact us if you wish to be informed if we have another copy in stock.
Edited by Stacey Pierson.
Rosemary Scott, Amy Barnes, Estelles Nickles, Catherine Teo
2002, 1st edition, Percival David Foundation of Chinese Art
Deluxe volume in slipcase. Slipcase outer has some minor shelfware marks, but book is immaculate. Cloth bound hardback with silver lettering and motif. 255pp lavishly illustrated.
Dimensions:
320mm high x 238mm wide x 52mm deep