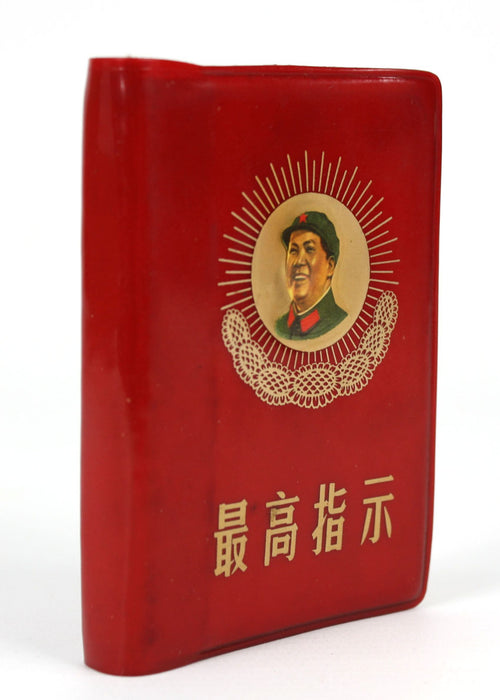 Quotations from Chairman Mao Tse-Tung The Little Red Book, China
Little Red Book, 1969, China.
Quotations from Chairman Mao Tse-Tung. The Little Red Book, China.
SOLD
This is a Chairman Mao Little Red Book from China. Contains inscription from the original owner and date of 1969. We have assumed a printing date of 1969, although it could be earlier.  Red plastic covers. Very good condition.
This is an original Chinese edition and therefore the text is obviously all in Chinese, and does not include the English text used in later reproductions. The first editions of these books were produced in 1964 by the People's Liberation Army.
Mao Tse-tung (December 26, 1893 – September 9, 1976) was a Chinese revolutionary, political theorist and communist leader. He led the People's Republic of China (PRC) from its establishment in 1949 until his death in 1976. His theoretical contribution to Marxism-Leninism, military strategies, and his brand of Communist policies are now collectively known as Maoism.
Dimensions: 
9 cm high x 6.5 cm wide x 1.5 cm deep.
Date: 
1969.