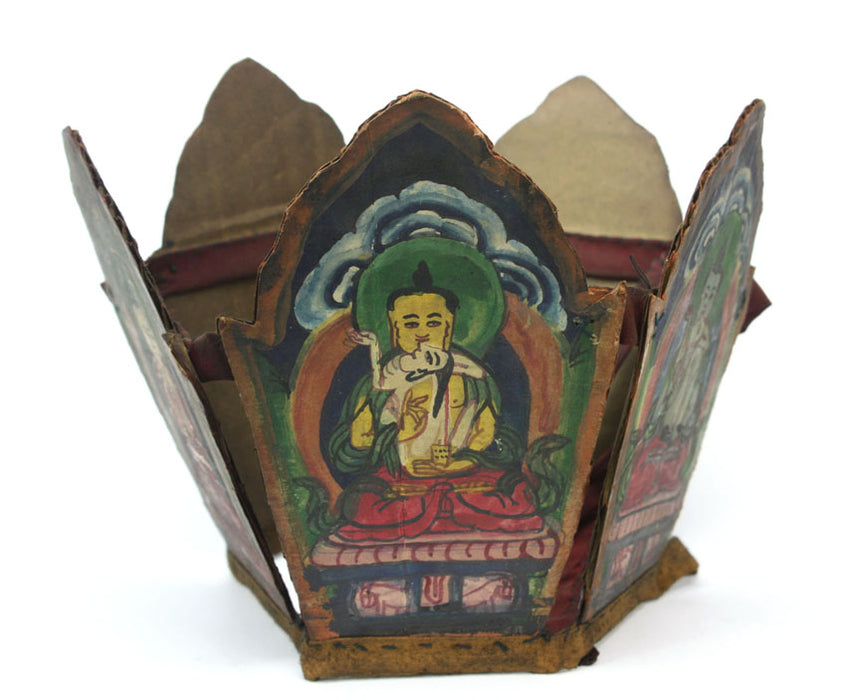 Ritual Lama Crown from Tibet
Ritual Lama Crown from Tibet.
SOLD
This exotic lama crown consists of 5 segments, each hand painted depicting a Buddha. Each image is handpainted individually on cardboard and is bound together with stitched fabric ties.
In very good condition overall. Ties are a bit worn and marked but firmly in place.
Each segment approximately 16.5cm high x 10.7cm wide. Overall the unfurled crown is 52cm wide plus the ties in addition.