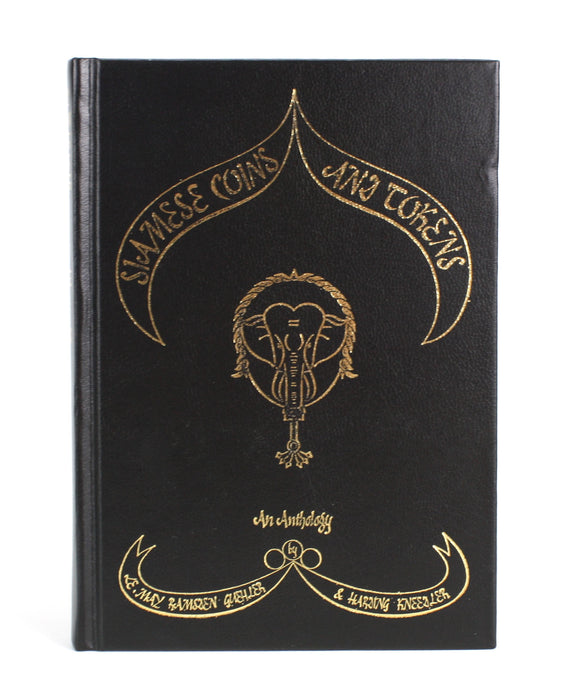 Siamese Coins and Tokens, An Anthology
Siamese Coins and Tokens, An Anthology.
SOLD
By Le May, Ramsden, Guehler & Harding Kneedler.
Published 1977 by Andrew Publishing Company, London.
Black cloth hardbach with gilt. As new condition. Never read. Illustrated.
An anthology of 3 earlier works on Thai currency:
1. Part I: Coinage of Siam by Reginald Le May, Siam Society, Bangkok, 1932.
2. Part II: Studies of old Simese Coins; Selected articles from the Siam Society Journal, by W. Harding Kneedler and U. Guehler.
3. Part III: Siamese Porcelain and Other Tokens, by H. A. Ramsden; Jun Kobayagawa Co., Numismatic & Philatelic Publishers, Yokohama, Japan, 1911.
Dimensions: 216mm high x 158mm wide x 29mm deep.