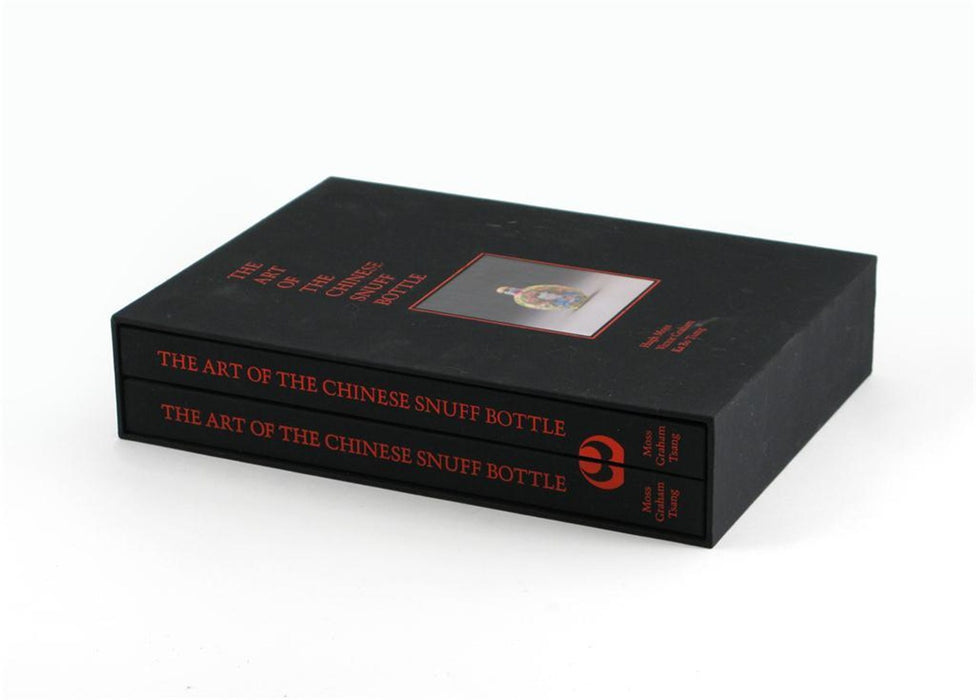 The Art of the Chinese Snuff Bottle, the J and J Collection, Hugh Moss, Victor Graham and Ka Bo Tsang
The Art of the Chinese Snuff Bottle, the J and J Collection, Hugh Moss, Victor Graham and Ka Bo Tsang
SOLD
Published by Weatherhill, New York.
2 deluxe hardback volumes in folio. Very large and heavy (about 7kg when packed) double volume set in excellent condition.
1993, 1st edition
As new. Essential reference for the collector of Chinese snuff bottles. Lavishly illustrated. 483items of the J & J Collection examined in depth.
Dimensions:
Folio: 360mm high x 263mm wide x 74mm deep.