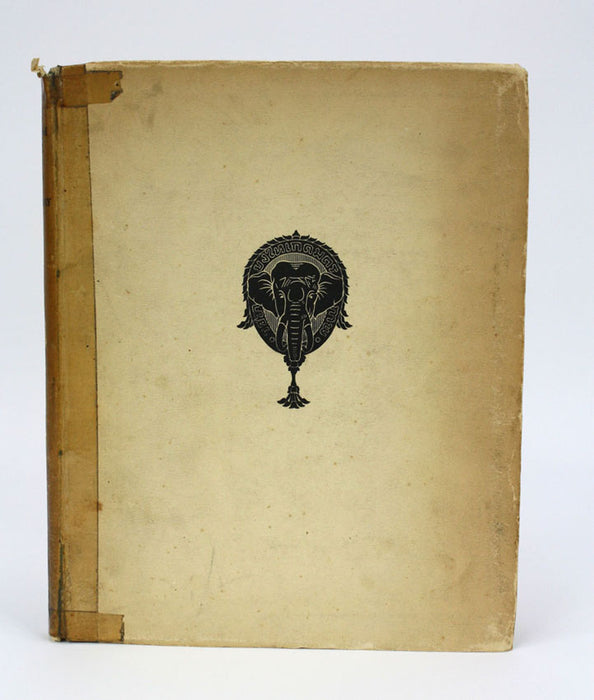 The Coinage of Siam, by Reginald Le May, 1st edition, 1932
The Coinage of Siam, by Reginald Le May, 1st edition, 1932
SOLD
Published by The Siam Society, Bangkok, 1932.
Scarce 1st edition this book which covers Coinage of the Ayudhaya (1350-1767) Dynasties and earlier Dynasties, and the Coinage of the Bangkok Dynasty until 1925.
Cover is printed paper over stiff card and features an elephant motif to front. Cover is only fair due to sellotape repair on spine, and also generally moderate soiling. Inside, binding is actually sound and text is very good. Book had various ownership marks of R E Donelly, a military man. Small Japanese booksellers stamp to first pastedown.
Inside covers also have tails of the wrapped sellotape from front cover. Endpapers have some spotting, but text is really very good, with only occasional spotting. Plate 1 has a small (1cm) tear to edge of paper, not affecting image. A few text pages have pencil annotations. The all-important plates remain bright and clean.
An excellent reference book for those interested in numismatics.
Dimensions:
253mm high x 220mm wide x 20mm deep.
Subject: Thailand Coin collecting, numismatics.