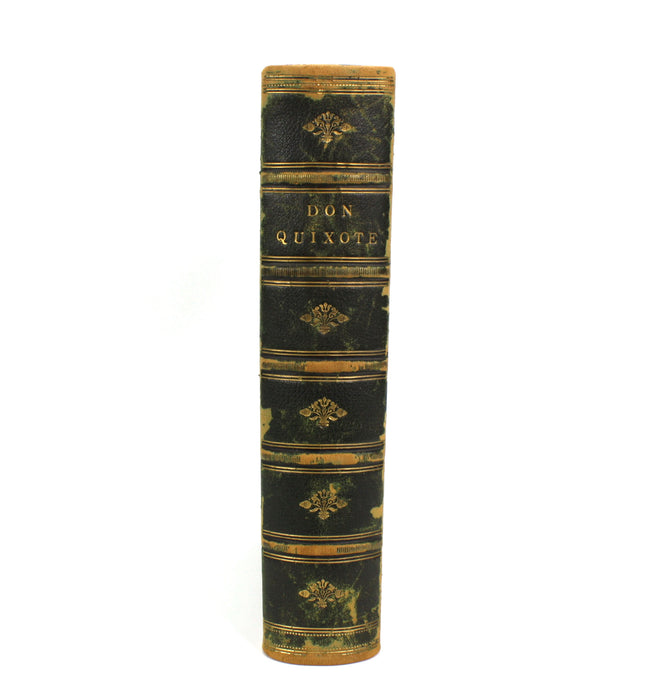 The History of Don Quixote by Cervantes, Gustave Doré, Large Folio
History of Don Quixote. By Cervantes. The Text edited by J.W. Clark, M.A., Fellow of Trinity College, Cambridge. And a Biographical Notice of Cervantes by T. Teignmouth Shore, M.A. Illustrated by Gustave Doré.
SOLD
Published by Cassell, Petter and Galpin, London. A large heavyweight folio full of  Gustave Doré's many wonderful illustrations, which gained him international recognition, and really defined the way Don Quixote is depicted to this day. Undated, but assumed to be circa. 1870.
A good copy - half leather, dark green approaching black, with chagrin style cloth over boards. Raised bands to spine. Leather is worn and bumped (see photos). Marbled endpapers, and text is really very good overall. Some occasional marks and spotting, but a really nice example. Book is also soundly bound, which is impressive given the weight of the text.

xxviii + 737pp.

Dimensions: Approximately 323mm x 265mm x 65mm. A substantial tome weighing 4.2kg, before packing.