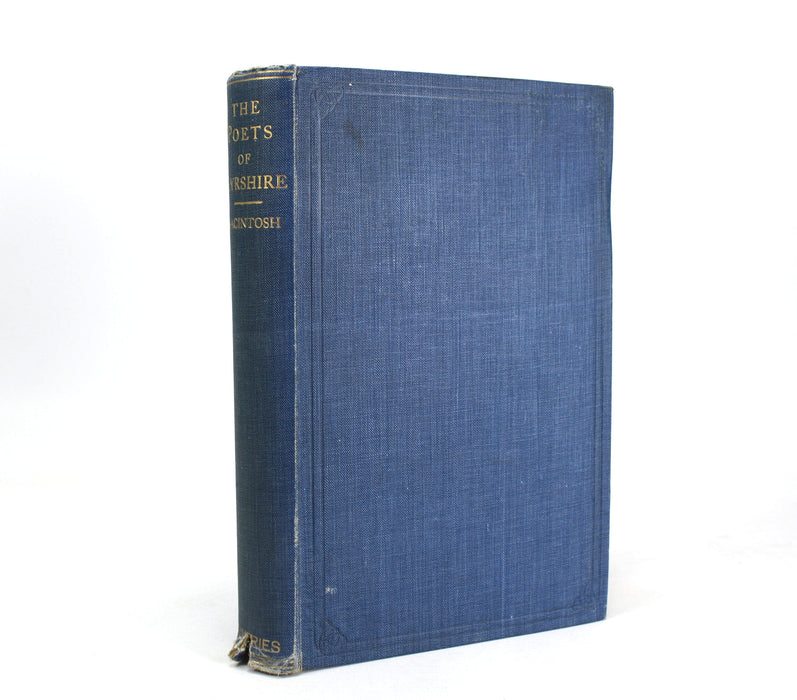 The Poets of Ayrshire, John Macintosh, 1910
The Poets of Ayrshire from the Fourteenth Century till the Present Day, with Selections from their Writings. Compiled and edited by John Macintosh.
Published by Thos. Hunter & Co., Dumfries, Scotland. Undated on title, but dated to 1910 in the Introduction.
A good blue cloth hardback with gilt. 1cm tear and wear to the tail of the spine. A little movement in the spine binding. Spotting to endpapers and first and last 4 or 5 leaves. The rest of the text nice and clean. Gilt top edge and uncut to other edges. Uncommon.
xxi + 357pp.
Language: English.
Dimensions: approximately 231mm high x 159mm wide x 36mm deep.
Unpacked weight approximately 0.56kg.