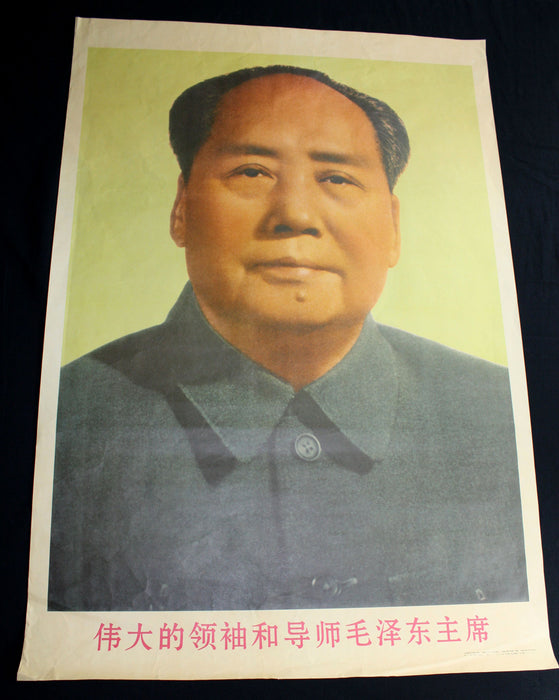 Vintage Chairman Mao Cultural Revolution posters - selection to choose from
Vintage Chairman Mao Cultural Revolution posters - selection to choose from
NOTE: These items have been sold - please let us know if you would be interested in similar items.

Priced individually or special price for group of 3 posters.
Dimensions:
Each poster 744mm high x 510mm
1. Chairman Mao - Solo image 1965
Publisher: The art of China (or similar name), March 1965, Xinhua, Inner Mongolia.
2. Chairman Mao - Gang of Four 1964
This unusual poster shows the four leaders of China, Mao Ze Dong, Zhou Enlai, Zhude and Liu Shao Qi in their happier days. This poster came from a photo that was banned during the Cultural Revolution, due to the fall from grace of Liu Shaoqi and Zhude. After the Cultural Revolution, in the wake of Liu Shaoqi's status being re-established as an important leader in the Chinese Communist Party, and before his tragic death during the Cultural Revolution, this poster emerged to stress the alleged friendship and goodwill between Mao Ze Dong and Liu Shaoqi; the same was true for Zhude and Mao Ze Dong.
3. Chairman Mao - with 2 children - 1952
Posters supplied in mailing tube.
Please note: We are not native Chinese speakers, so please make your own enquiries to confirm exact translation.