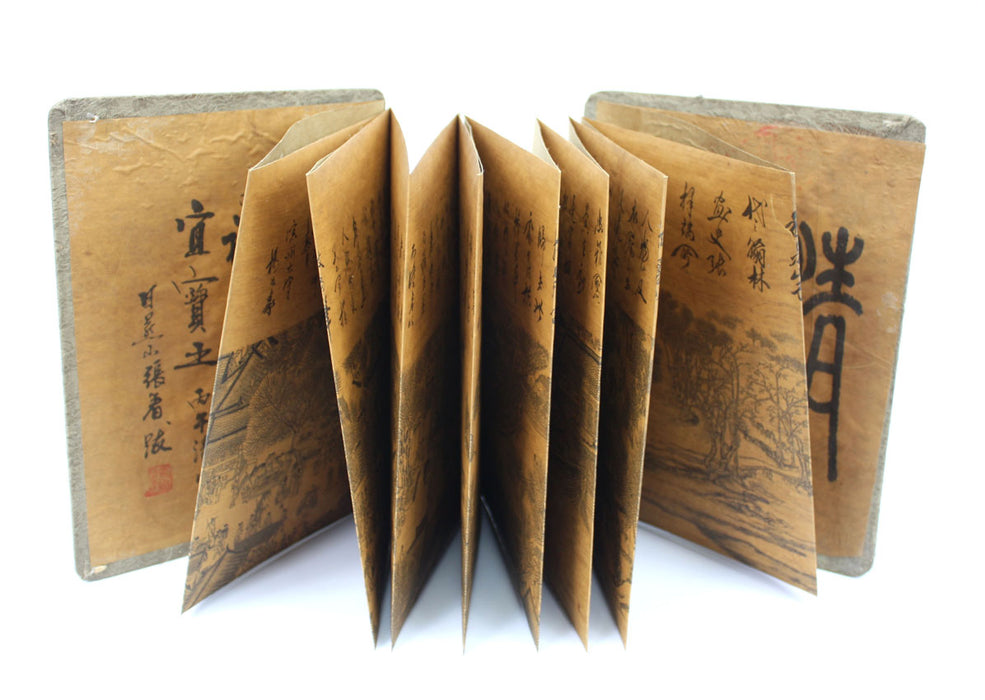 Vintage Chinese silk book - Qing Ming Shang He Tu by Zhang Zeduan
Vintage Chinese silk book - Qing Ming Shang He Tu by Zhang Zeduan
SOLD
This extraordinary book is folded concertina style. It unfolds to reveal a very long printed painting with text, all printed on silk mounted onto parchment like paper. The cover has a patterned silk design with paper label.
The image is of the Chinese classical masterpiece, Qing Ming Shang He Tu painted by Zhang Zeduan sometime during AD 1101 - 1125. It depicts a riverside scene during the Qingming festival.
The continuous illustration unravels over 18 pages.
In very good condition overall. Covers have some staining to the label, and there are various small worn patches to the cover (see photographs). The printed silk and backing is free of tears and in very nice condition, retaining all the brightness and detail in the images. There are areas of minor staining and age wear as would be expected with a document such as this.
Exact age unknown but best estimate circa 1900.
Dimensions:
Approx 28cm high x 23cm wide (when folded)
When fully unfolded, is approximately 4 metres long!