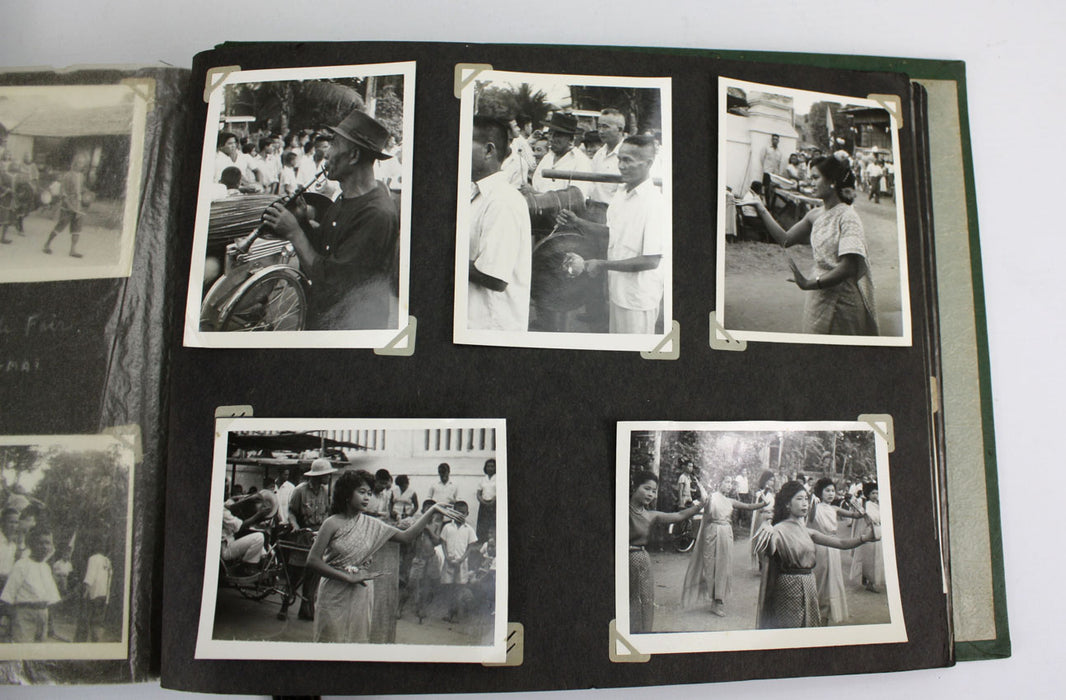 Vintage Thai Photo Album - 1950s - c. 220 photographs
Vintage Thai Photo Album - 1950s - c. 220 photographs.
SOLD
Good Thai photo albums are difficult to get hold of - the tropical climate generally creates a lot of damage through insects and humidity, but this vintage album from the 1950s has clearly been outside of Thailand for most of its life.
Green cloth over boards, with cord ties. Very good overall - some soiling to cover. All soundly bound. Approximately 29.5cm wide x 21cm high x 2cm deep. Pages are stiff black paper with tissue guards. Photos are mounted with corner mounts and are removable. Approximately 220 photographs altogether.
Some photographs are annotated on reverse and album pages have written white annotations. Photos are in very good condition.
The album opens with a 1955 photograph of the Miss Thailand contest. Other photographs date from 1950 and onwards throughout the decade.
The album presumably originally belonged to an affluent Western family as there are images of them at the beginning of the album, but then throughout the album photographs are from a wide area of Thailand with many Thai people and places covered.
An interesting and scarce look at Thai life in the 1950s.
Acquired in Scotland.