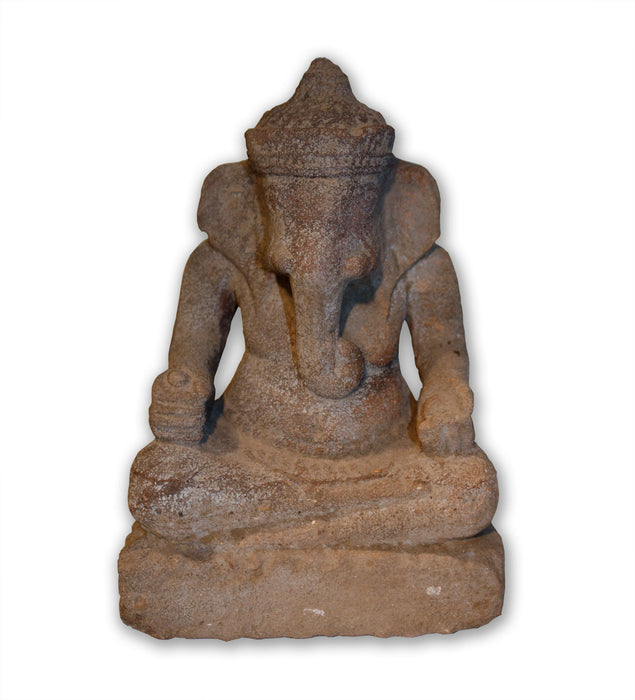 Antique Ganesh statue, Cambodia
Ganesh, Cambodia
RECENTLY SOLD: Please let us know if you are interested in a similar product.
This is a fine example of seated ganesh, crafted in sandstone in Cambodia.
The elephant-headed deity Ganesh removes obstacles and is thus the god of success and good fortune; in this sense, he is a god of great importance for everyday existence. In Southeast Asia, images of Ganesh were often housed in independent temples where they were primary icons of worship. This is quite different from the South Asian conception of the god, where he usually makes an appearance in temples devoted to Shiva, his father.
Dimensions: 
19 cm high x 13 cm wide x 9 cm deep
Date: 
circa 15th century