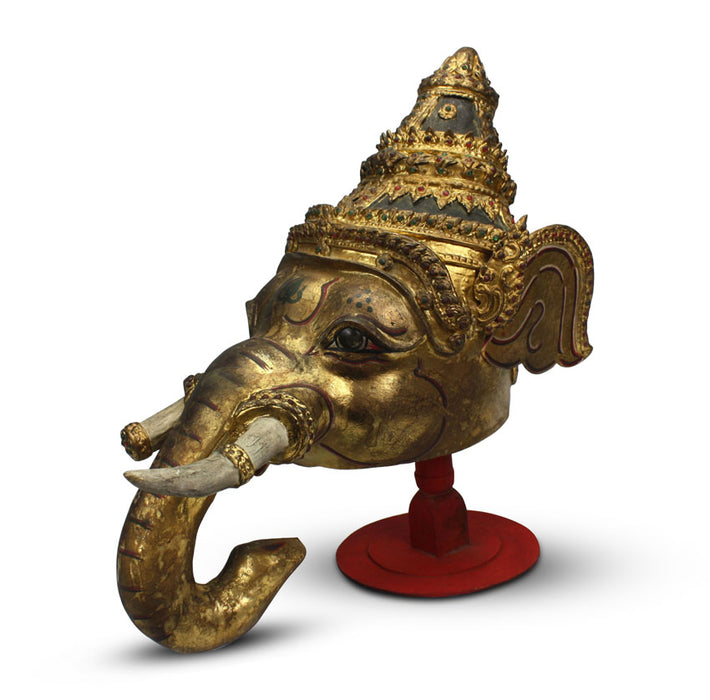 Antique Thai Khon Mask - Ganesh, Phra Pikanet
Antique Thai Khon Mask - Ganesh, Phra Pikanet
SOLD
A really stunning original Thai antique Khon Mask of Ganesh, known in Thai khon as Phra Pikanet. He is the God of Arts and Learning; the son of Phra Isuan (Shiva) and Phra Uma (Umapakawadee or Parvati).
This is a rare and special mask, as used in traditional Thai khon performance. Thai people would treat a mask like this with the utmost respect. Beautifully made and still looks stunning.
In very good condition overall. Some minor wear and ageing as would be expected - see photos, but a really interesting and attractive piece.
Supplied with simple Thai stand. A wonderful object.
Dimensions - Mounted Size approx 45cm high x 42cm deep x 26cm wide.