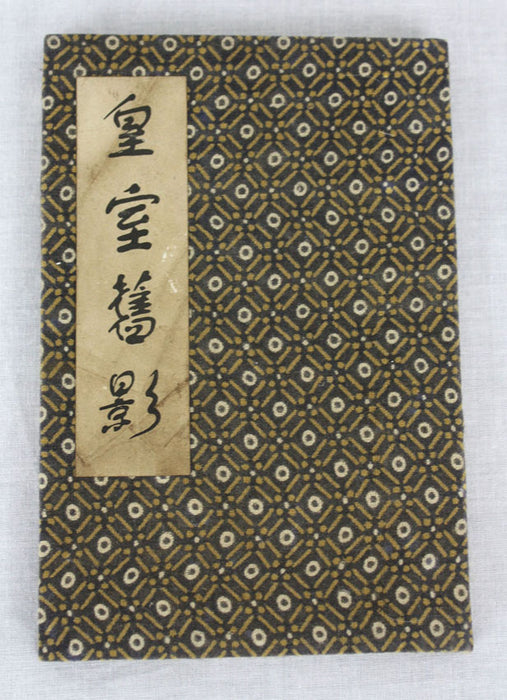 Book of Vintage Chinese Photographs, Photographs of the Past Royal Family
Book of Vintage Chinese Photographs, Photographs of the Past Royal Family
Beautiful concertina style book of Chinese photographs.
RECENTLY SOLD
Undated.
The book's title roughly translates to Photographs of the Past Royal Family. One photograph clearly shows the Empress Dowager Cixi, 慈禧太后 or 大清國當今慈禧端佑康頤昭豫莊誠壽恭欽獻崇熙聖母皇太后, 1835-1908, de facto ruler of the Qing Dynasty. The long version of her name reads as The Current Divine Mother Empress Dowager Ci-Xi Duan-You Kang-Yi Zhao-Yu Zhuang-Cheng Shou-Gong Qin-Xian Chong-Xi of the Great Qing Empire.
Hardback with Chinese silk/fabric cover with paper label to front. Very good condition overall. Slight soiling to label, but fabric intact and clean. Inside the concertina pages reveal 10 x printed photographs pasted down onto paper. The photographs are of course later printed reproductions and not 19th Century originals.
Dimensions:
164mm high x 110mm wide x 10mm deep