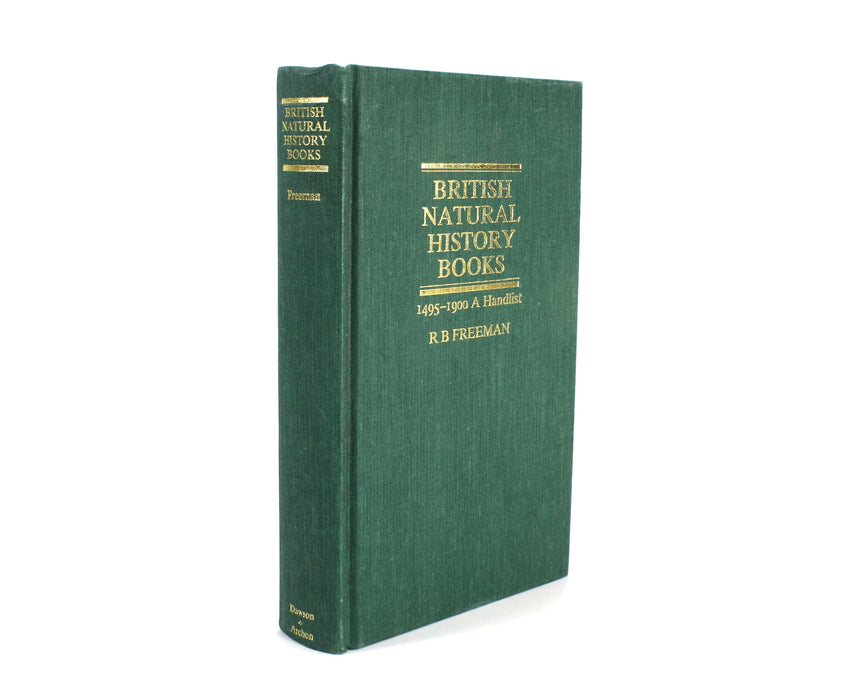 British Natural History Books 1495-1900, R.B. Freeman, 1980
British Natural History Books, 1495-1900, A Handlist, by R.B. Freeman.
SOLD
Published by Dawson & Sons, Folkestone, England and Archon Books, Hamden, USA. First edition, 1980. Printed in Great Britain.

A near fine green cloth hardback with gilt - just a hint of wear at the extremities of the cover. Text block is tight, crisp and clean throughout. Soundly bound.
437pp.
Weight approximately 660g unpacked.
Dimensions: Approximately 228mm high x 143mm wide x 39mm deep.