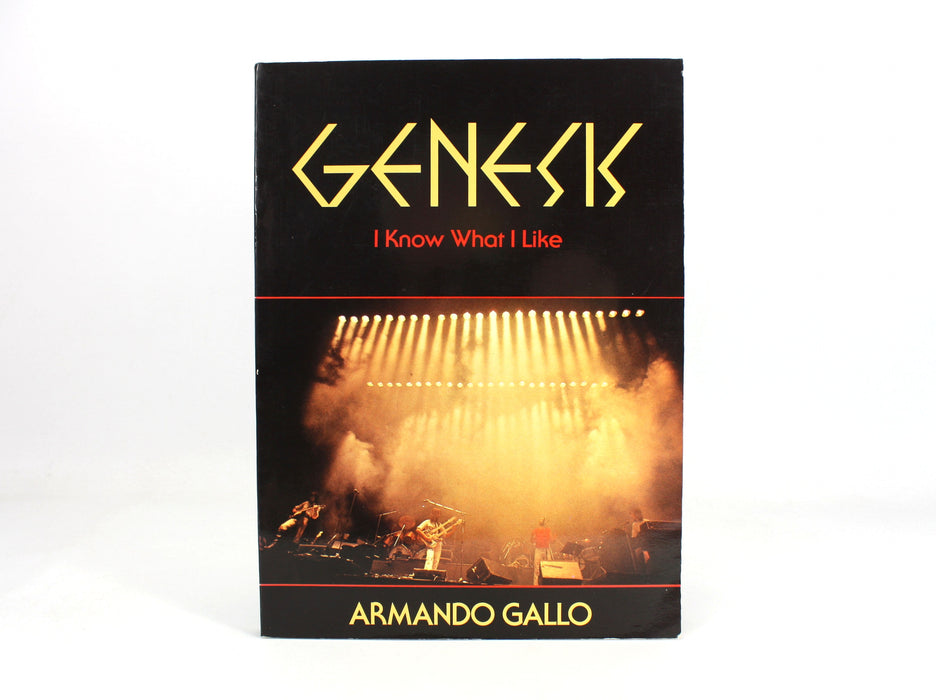 Genesis; I Know What I Like, by Armando Gallo, 1980
Genesis; I Know What I Like. Story and Photographs by Armando Gallo.

SOLD
Published by D.I.Y. Books Inc, Los Angeles, 1980. 2nd reprint of the first edition, October 1980.
As Genesis fans will know, this is by far the best book ever published on Genesis. Armando Gallo was there from the early days of Genesis - an Italian photo-journalist whose wonderful photography lights up this book. He grew to know the band well and it shines through in his writing. The book covers the period form the early beginnings up until the release of And Then There Were Three in 1978, and solo careers nudging into 1979.
A near fine paperback with laminated covers. Minor bumping to corners and price on inside front cover is scored out in biro. Text is nice and clean and soundly bound.
174pp. Profusely illustrated in black and white and colour throughout.
Weight approximately 880g unpacked.
Dimensions: Approximately 300mm high x 222mm wide x 15mm deep.