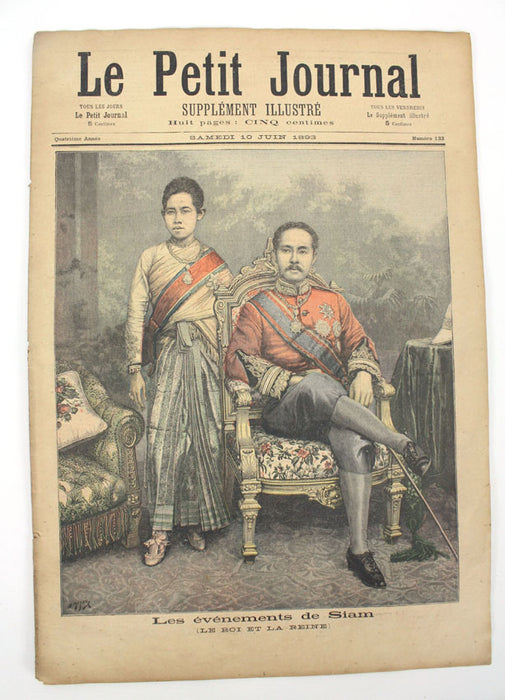 Le Petit Journal, Supplement Illustre, No. 133, 1893, Siam, King Rama V and the Queen
Le Petit Journal, Supplement Illustre, No. 133, 1893, Siam, King Rama V and the Queen
SOLD
Scarce copy of this illustrated supplement from 10 Juin, 1893.
This is a genuine original copy.
The cover depicts King Rama V and his Queen - this is one of the most sought after editions of Le Petit Journal Supplements with Thai interest on the cover. Now very scarce.
Condition: Very Good overall - and very scarce in any condition. 8pp as issued. Age discoloration as would be expected.
Dimensions: Approx 44cm x 30cm. 
Important note: 
Copies of Le Petit Journal with Thai scenes on the cover are highly sought after in Thailand. This copy has been sourced from the French art market and is totally authentic. In Thailand, many of the copies now offered for sale are fakes, so beware!